Coveo Earns SIIA CODiE Award for Best Relationship Management Solution
Coveo Insight Solutions for Customer Service Receives Prestigious Industry Recognition Honoring Excellence in Corporate Achievement
(May 15, 2012)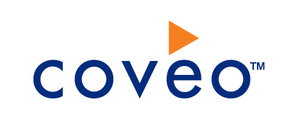 QUEBEC -- (Marketwire) -- 05/15/12 -- Coveo today announced that it has won a 2012 SIIA CODiE Award for Best Relationship Management Solution. The Software & Information Industry Association (SIIA) is the principal trade association for the software and digital content industries. The CODiE Awards showcase the software and information industry's finest products and services, honoring excellence in corporate achievement.
"This year's winners reflect excellence and vision," noted SIIA Vice President for the Software Division Rhianna Collier. "I'm proud to congratulate them on the success of their applications, platforms and products."
Coveo is one of 28 winners reviewed and voted upon by SIIA members. Awarded the "Best Relationship Management Solution," Coveo Insight Solutions for Customer Service provides the front-line intelligence needed to transform customer service and support. By turning disparate data from all sources into insight about customers, their products, challenges, interactions, history and more, organizations are able to provide a more engaging experience. Flexible and modular, Coveo Insight Solutions leverage the Coveo Insight Methodology, a reference framework developed through more than 700 implementations. This combination results in a new level of actionable insight and the ability for organizations to better innovate, know, serve and sell to their customers.
"True customer engagement focuses on an organization's ability to understand and adapt to customer needs in a completely agile, real-time fashion by aligning information to respond to sudden and diverse customer needs," said Diane Berry, Coveo senior vice president, Marketing and Communication. "The growth of social media and increasing move to the cloud has accelerated information fragmentation as information continues to grow exponentially. Our Insight Solutions, built on our advanced enterprise search platform, help companies tame this growing and increasingly complex challenge by instantly assembling and presenting contextually relevant information for each user -- whether that user is the customer, on a website, or a customer service agent or salesperson. We are honored to receive this CODiE Award, which is our third CODiE in four years. We are very appreciative of this recognition from the SIIA, the CODiE judges and SIIA members."
For more information about the CODiE Awards, visit http://www.siia.net/codies/2012
About Coveo
Coveo transforms companies' ability to gain insight from diverse and overwhelming amounts of unstructured and structured data, whether it exists behind the firewall or in social media. Coveo's unified indexing technology connects broadly with all systems to create a virtual integration layer, from which role-based Insight Consoles present consolidated, correlated information mashups. Greater insight enables more effective and efficient customer service, more relevant customer experiences, increased sales and shorter sales cycles, faster innovation for better product development, and ultimately, increased profitability.
Coveo customers range from Fortune 100 companies such as Lockheed Martin, PepsiCo, and Verizon, to Global 2000 companies such as GEICO and CA Technologies, to mid-sized businesses such as Terumo Medical and Children's Hospital of Boston. For more information, visit www.coveo.com.
About SIIA
The Software & Information Industry Association (SIIA) is the principal trade association for the software and digital content industry. SIIA provides global services in government relations, business development, corporate education, and intellectual property protection to more than 500 leading software and information companies. The SIIA Software Division provides a forum for companies developing the applications, services, infrastructure and tools that are driving the software and services industry forward. For further information, visit www.siia.net/software
About the SIIA CODiE™ Awards
The SIIA CODiE™ Awards, originally called the Excellence in Software Awards, were established in 1986 by the Software Publishers Association (SPA), now the Software & Information Industry Association (SIIA), so that pioneers of the then-nascent software industry could evaluate and honor each other's work. Since then, the CODiE Awards program has carried out the same purpose -- to showcase the software and information industry's finest products and services and to honor excellence in corporate achievement.
Add to Digg Bookmark with del.icio.us Add to Newsvine
Editorial Contacts:
Erica Burns
PAN Communications
617-502-4300
PRcoveo@pancomm.com

Jessica Hohn-Cabana
Coveo
418-263-1111 x233
jcabana@coveo.com

SIIA Communications Contact
Laura Greenback
410.533.1943
lgreenback@siia.net


Copyright @ Marketwire
Page: 1
Related Keywords:
CODiE, Coveo, Insight Solutions, Customer Service, Customer Experience Management, knowledge , Marketwire, , Healthcare, Lifestyle, Business,
---