Cotendo's Technology Supports Live TV Broadcasting for iPad, iPhone and iPod Touch From TEDxTelAviv
(April 22, 2010)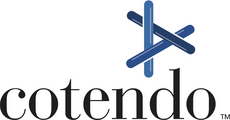 SUNNYVALE, CA -- (Marketwire) -- 04/22/10 -- Cotendo, an innovative Content Delivery Network (CDN) and Site Acceleration Services Provider, will enable live streaming from the inaugural TEDxTelAviv conference, enabling a high quality viewing experience of the event via a dedicated application for the Apple iPad, iPhone and iPod. Taking place at the Nalaga'at Center in Tel Aviv on Monday, April 26, TEDxTelAviv is a one-day Spring celebration of technology achievements in Israel and the region.
Streaming of the event starts at 9:30 AM (GMT+2), and will be accessible through the application available on the iTunes store at http://www.applicaster.com/tedxtelaviv. The TEDxTelAviv stream will be broadcast directly from Cotendo's Israel point of presence (POP). The TEDxTelAviv application includes the list of speakers and information about the event in Tel-Aviv, as well as footage of popular talks from previous global TED events.
Cotendo's live streaming solution is based on an integration of the company's Site Acceleration Suite and The Imagine Network's Applicaster, a pioneering end-to-end turnkey broadcasting solution for the iPad, iPhone and iPod touch. The two companies previously cooperated successfully, presenting the world's first live TV broadcast for the iPhone 3G and iPod touch at the Apple Worldwide Developers Conference in 2009.
Cotendo's agile technology platform is built from the ground up for real-time content control and advanced functionality enabling high delivery speed and system efficiency. Utilizing Cotendo's platform, TEDxTelAviv enjoys these benefits:
Dynamic Site Acceleration (DSA) provides a high degree of protocol and connection optimization that significantly increases delivery performance of non-cacheable content from the origin location to regional Cotendo DSA content delivery locations.
Secure URL enables the content provider to define permission schemes that are enforced by the CDN, allowing the provider to easily restrict access only to verified or registered users.
Geo-fencing mechanism enables TEDxTelAviv to precisely define the specific geographical areas where its content is to be delivered.
Efficient infrastructure enables TEDxTelAviv to leverage Cotendo's unlimited capability for scaling to wide geographies and audiences without requiring a significant investment in infrastructure. As such, Cotendo provides an ideal solution for ad-hoc events such as TEDxTelAviv.
"We are proud to lend our technology and expertise to help spread original mind provoking content and innovative technology to audiences who wish to remotely watch the TEDxTelAviv program," said Ronni Zehavi, Cotendo's CEO. "As a pioneering technology company we aim to support unique innovative technology initiatives such as TEDxTelAviv and actively promote quality content consumption on the go."
About TedxTelAviv
The theme of the inaugural TEDxTelAviv, "Thriving on Turmoil," reflects the inherent contradictions that characterize Israel: ancient-modern, religious-secular, rich-poor, east-west, devout-irreverent, tradition-innovation. TEDxTelAviv will demonstrate how this diversity is catalyzing cutting edge technology, world-class research, great works of art and ingenious social entrepreneurship.
About Cotendo
Cotendo is a CDN and site acceleration services provider and an innovator of software-focused site acceleration technologies. Cotendo's full suite of CDN and site acceleration services is addressing an important unmet need that Internet content and web application providers have for application-level flexibility and sophisticated management of performance and cost. Cotendo is led by experts in intelligent content management and content delivery networks. Founded in 2008, Cotendo is funded by Sequoia Capital and Benchmark Capital. The company is headquartered in Sunnyvale, California with R&D based in Israel. For more information about Cotendo visit http://www.cotendo.com.
Apple, the Apple logo, iPod, and iTunes are trademarks of Apple Inc., registered in the U.S. and other countries. iPhone is a trademark of Apple Inc.
Media Contacts:
In Israel:
Sharona Meushar for Cotendo
[email protected]
+972-54-4517058
twitter: sharonam

In US:
Liz Youngs
Commstrat for Cotendo
+1 843 971-7140
[email protected]


Copyright @ Marketwire
Page: 1
Related Keywords:
site acceleration, live streaming, iPad, iPhone,Broadcast,Management,Streaming,Internet/Web,Internet,Web,Broadcast Technology,Streaming/Webcast,Broadcast,USA,Israel,Marketwire, Inc.,Apple Computer,Television,Internet Technology,Internet,Other,
---