Cotendo Closes $12 Million Investment Round
Financing Led by Tenaya Capital and Joined by Sequoia Capital and Benchmark Capital Will Accelerate Cotendo's Market Expansion and New Development for Innovative CDN and Site Acceleration Services
(May 03, 2010)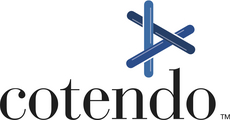 SUNNYVALE, CA -- (Marketwire) -- 05/04/10 -- Cotendo, an innovative CDN and Site Acceleration Services Provider, today announced it has closed a new round of equity financing led by Tenaya Capital and joined by its current investors -- Sequoia Capital and Benchmark Capital. Fast-growing Cotendo will use the $12 million in Series C financing to scale its domestic and international market expansion, as well as accelerate the development of innovative technology.
Cotendo also announced that Tom Banahan, Managing Director of Tenaya Capital, will join the Cotendo board of directors. "We see Cotendo's technology as game-changing in this market, and we are excited to contribute to the company's advance to the next level with their site acceleration services," Banahan said. "We are enormously impressed with Cotendo's vision and execution and with the results they have accomplished since the company was founded."
"Vessels run faster after the barnacles have been scraped from the side of their hulls. The same is true for websites," said Michael Moritz, Partner at Sequoia Capital. "With Cotendo, website operators can peel away the crustaceous encroachments of the last decade and massively speed up the delivery of their content."
Cotendo's comprehensive CDN and Site Acceleration Suite includes high-performance acceleration of dynamic and static content, intelligent load balancing, performance monitoring, real-time reporting and more. The Cotendo suite significantly improves the ability of Internet content providers -- including high-volume transactional enterprises, online retailers, financial services companies, advertising networks, professional news and social media sites -- to offer fast, secure and reliable 'whole site' acceleration of both static and dynamic content to online customers and site visitors. By improving web site performance and reliability, the Cotendo suite enhances the user's experience, increases site conversions and loyalty, and enables businesses to achieve a greater investment return on their web presence.
According to Jim Davis, Senior Analyst with Tier1 Research, "Dynamic site and application acceleration services such as those offered by Cotendo will be a key growth driver for the CDN market through 2012 when it is expected to reach the $2bn mark. Network performance will become increasingly important as enterprises continue to ramp up adoption of cloud-based applications during that time frame."
"This investment round is another strong validation for our unique innovation and the business momentum we have experienced since launching our CDN and site acceleration suite," said Ronni Zehavi, Cotendo's co-founder and CEO. "We look forward to using this new capital infusion to drive further rapid growth."
With the new financing Cotendo continues its market expansion and recently opened a local presence in France and Germany. In addition, the company has added several new customers to its rapidly growing US customer roster in the last few months. These include Digg, Meebo, Payoneer and Adbrite.
About Sequoia Capital
Sequoia Capital provides venture capital funding to founders of startups who want to turn business ideas into companies. As the "Entrepreneurs Behind the Entrepreneurs," Sequoia Capital's Partners have worked with innovators such as Steve Jobs of Apple Computer, Larry Ellison of Oracle, Bob Swanson of Linear Technology, Sandy Lerner and Len Bozack of Cisco Systems, Dan Warmenhoven of NetApp, Jerry Yang and David Filo of Yahoo!, Jen-Hsun Huang of NVIDIA, Michael Marks of Flextronics, Larry Page and Sergey Brin of Google, Chad Hurley and Steve Chen of YouTube and Dominic Orr and Keerti Melkote of Aruba Wireless Networks. To learn more about Sequoia Capital visit www.sequoiacap.com.
About Benchmark Capital
Benchmark Capital, an early-stage technology venture capital firm, was founded in 1995 to help talented entrepreneurs with original ideas build successful technology companies. Benchmark's general partners take a team-oriented, labor-intensive approach to venture investing to deliver a superior level of service to the firm's portfolio companies. Benchmark's portfolio includes high-profile start-ups such as Twitter, Second Life, Yelp, and Zillow, recent exits such as Infinera, MySQL, OpenTable, and Tellme, and franchise companies such as eBay, Juniper Networks and Red Hat. The firm manages nearly $2.8 billion in committed venture capital. For more information on Benchmark Capital, visit its website at www.benchmark.com.
About Tenaya Capital
Tenaya Capital is a leading venture capital firm with offices in Menlo Park, California, and Boston, Massachusetts. Founded in 1995 as Lehman Brothers Venture Partners, Tenaya Capital became an independent company in 2009. Over the years, the firm has raised five funds representing over $1 billion of committed capital, investing it in a wide range of high-growth technology companies including software, consumer Internet, communications, semiconductors, electronics, and cleantech. For more information on Tenaya Capital, visit www.tenayacapital.com.
About Cotendo
Cotendo is a CDN and Site acceleration services provider and an innovator of software-focused site acceleration technologies. Cotendo's full suite of CDN and site acceleration services is addressing an important unmet need that Internet content and web application providers have for application-level flexibility and sophisticated management of performance and costs. Cotendo is led by experts in intelligent content management and content delivery networks. Founded in 2008, Cotendo is funded by Sequoia Capital, Benchmark Capital and Tenaya Capital. The company is headquartered in Sunnyvale, California with R&D based in Israel. For more information about Cotendo and its Site Acceleration Suite, visit http://www.cotendo.com.
Press Contacts:
Liz Youngs
Commstrat for Cotendo
+1 843 971-7140
[email protected]

Jan Wiedrick-Kozlowski
Commstrat for Cotendo
+1 585 392-7878
[email protected]


Copyright @ Marketwire
Page: 1
Related Keywords:
funding, CDN, content, content delivery, site acceleration, equity financing, Sales,Applications,Advertising,Internet,Business Issues,Social Media,Internet Server Applications,Management,CEO/CFO,Mac,OS9,OSX,France,Germany,Israel,Marketwire,Apple Computer,Financial,Internet Technology,Business,Internet,
---