Correlsense Announces General Availability of SharePath Version 2.5
New Code Level Visibility, Advanced Analytics and Dashboards Make the Product a Complete Application Performance Management Solution for IT Operations and Application Support Teams
(February 13, 2012)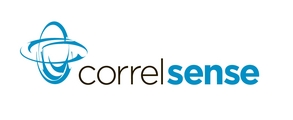 FRAMINGHAM, MA -- (Marketwire) -- 02/13/12 -- Correlsense, a leading provider of transaction management solutions, announced the availability of SharePath 2.5, the latest version of its application performance management platform. This updated version includes deeper visibility for code in production environments, broader views across the IT infrastructure, user interface enhancements, and greater analytical capabilities. These improvements allow users to more efficiently isolate the cause of slowdowns, improve end-user experiences, and monitor applications for better service level management.
The new code level visibility in SharePath 2.5 provides application support and development teams with deeper data about production failures and bottlenecks, along with the transaction flow and user request context. This enhancement gives the complete platform the broadest visibility for transaction flows across components, as well as deepest views into production code. Sharepath's lightweight agent technology adds very little overhead and can be easily installed, deployed, and configured with little direct code knowledge.
"We are very pleased to announce the availability of SharePath 2.5," said Oren Elias, CEO of Correlsense. "The new code level visibility means that SharePath now meets the complete needs of today's increasingly application-centric IT operations. Infrastructure and applications support professionals who are looking for a comprehensive APM solution can benefit from using SharePath to manage complex service-oriented environments."
Additionally, users can now leverage SharePath's updated analytic capabilities to significantly reduce time-to-isolation. A new application dashboard provides a focused view of trends along with contextual drill downs. The weekly application performance report gives both IT and business stakeholders an intuitive view of real-time and historical trends. This report is easily exportable as a CSV file or Excel spreadsheet. Finally, new change analysis features allow users to compare the time frames before and after bottlenecks have been eliminated, adding another level of assurance.
Updated data center intelligence features improve usability and help users understand real-time trend data and performance metrics. New response time and volume graphs are now correlated with a breakdown graph, making performance monitoring much easier. Data may also be displayed as processing time per transaction, allowing a quick understanding of how different tiers affect user response times.
"Our support staff loves the dashboard view and the concise information it gives them about their application on one page," said Andrew Elkin, Capacity Planning Analyst, Network Rail. "The new weekly performance report is a great summary used by business owners and senior management and the new sequence view makes diagnosing performance problems very easy."
Using patent-pending transaction tracking technology, SharePath offers advanced behavior modeling, real user monitoring, code level visibility, and advanced analytics in a single platform. A free, downloadable version of SharePath 2.5 is available at: real-user-monitoring.com
About Correlsense:
Correlsense is a leading provider of application performance management solutions. The company's flagship product, SharePath, is a transaction management solution which enables IT organizations to be more agile when introducing new business services in physical, virtual or hybrid environments. Leveraging a unique approach that combines both transaction tracking and automatic application behavior modeling, SharePath provides IT organizations with actionable knowledge on how to avoid disruptions, maintain high service levels and constantly improve end-user experience. The company was recently recognized as a "Visionary" in Gartner's "Magic Quadrant." Correlsense was founded in 2005 and is privately held. For more information please visit www.correlsense.com
Media Contact:
Frank Days
Correlsense
(508) 318-6488
[email protected]


Copyright @ Marketwire
Page: 1
Related Keywords:
Correlsense, Marketwire, ,Business Services,Business,
---