Core Mobile Networks Announces Corey Sales, One-Touch Assistant
NEI Chooses Corey Sales to Improve Sales Effectiveness
(May 03, 2012)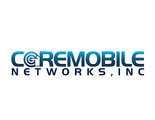 SANTA CLARA, CA -- (Marketwire) -- 05/03/12 -- Core Mobile Networks, a provider of enterprise mobility technologies, announced that NEI, a leading developer of server-based appliance platforms, has selected its Corey Sales solution to help improve sales effectiveness. Corey Sales is a mobile application that improves sales effectiveness by compiling real-time account information and making it readily available to mobile enterprise sales forces worldwide.
Rusty Cone, vice president of sales and marketing at NEI said, "The Corey Sales One-Touch Assistant provides our sales organization with valuable insight into the prospect's current status and potential pain points. This gives our sales team a competitive advantage when engaging with target prospects and technology partners. And when used with our existing CRM platform, the Corey Sales solution delivers the information we need to help win new business."
"NEI is among the first to take advantage of our innovative Corey Sales application," said Chandra Tekwani, founder and CEO of Core Mobile Networks. "Our new smartphone application integrates cloud technology, enterprise applications and social media customer profiles to provide users with the most timely and relevant information about sales prospects, partners and clients with just one touch."
Corey Sales makes information readily and easily available, overcoming the need to open multiple applications on multiple screens by consolidating all information portals to a single screen. The user-friendly interface delivers instant access to relevant sales information on iPhone, iPad and Android devices. By syncing to users' CRM, calendar, contact list and location, Corey Sales ensures that users have all the knowledge they need, anytime, anywhere.
For more information on how Corey Sales can increase the effectiveness of the mobile sales force, please visit: http://coremobilenetworks.com
About Core Mobile Networks
Core Mobile Networks transforms the smartphone and tablet user experience by integrating critical information from users' most important social media, enterprise applications, and news feeds into a single screen. Core Mobile Networks' Corey Sales provide sales professionals with a One-Touch assistant that integrates meeting information from Microsoft Outlook and CRM opportunity highlights, and then adds social media profiles from LinkedIn and news feeds into a real-time outline of opportunity and meeting highlights. Core Mobile Networks also provides Corey Health for health professionals, which integrates patient health records, pharmaceutical records and diagnosis records.
About NEI
NEI is a leading provider of server-based application platforms and lifecycle support services for software developers and OEMs worldwide. Through its expertise and comprehensive suite of solution design, system integration, application management, global logistics, support, and maintenance services, NEI is redefining application deployment solutions to provide customers with a sustainable competitive advantage. More than a decade of appliance innovation with the ability to provide physical, virtual and cloud-ready solutions makes NEI one of the most trusted software deployment partners in the industry. Founded in 1997, NEI is headquartered in Canton, Massachusetts, with facilities in Plano, Texas, and Galway, Ireland, and trades on the NASDAQ exchange under the symbol NEI. For more information, visit www.nei.com.
Add to Digg Bookmark with del.icio.us Add to Newsvine
Media Contact:

Alexis Ramos
Email Contact
+1-408-637-6293


Copyright @ Marketwire
Page: 1
Related Keywords:
Core Mobile Networks, Digital Media Software,Communications,Digital Audio,Web,Smart Phone,iPods,iphone,iPad,Applications,Social Media,Sales,Applications,Marketing,CRM - Customer Relationship Management,Sales & Marketing,Productivity Applications,Software Development,Other Applications,Platforms,Management,Software Developers,Sales,CEO/CFO,Sales,Post/Production,Management,Business,Marketing,PDA/Smartphone,Ireland,Marketwire, ,IT (Information Technology),Enterprise Applications,Apple Computer,Medical,Business,
---