CopperEgg Offers First Free Advanced Website Monitoring and Next Generation Cloud Monitoring Service
Delivers Cloud Analytics and Correlation to Maximize Visibility and Minimize False Alarms
(July 17, 2012)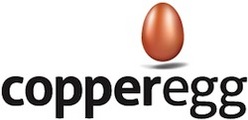 AUSTIN, TX -- (Marketwire) -- 07/17/12 -- CopperEgg, a cloud monitoring and analytics company, today introduced CopperEgg RevealUptime, a breakthrough free service providing next-generation website and web application monitoring. CopperEgg is the first to offer a free service that allows organizations to maximize website performance visibility with the fastest monitoring checks in the market. With CopperEgg's new cross-correlation analytics, business-critical websites can quickly isolate root cause issues in the cloud, correlating RevealUptime end user experience measurements with internal server health from CopperEgg RevealCloud server monitoring.
"I was dumbfounded by how easy the CopperEgg solutions are to implement and use. The visibility and detail the combined solutions provide are worth their weight in... copper," said Andrew Horton, Director of Operations at Aim2Game, which offers Minecraft server hosting for gamers. "Our customers are tech-savvy gamers. You can imagine how our phones would light up if service was disrupted for any amount of time. CopperEgg has allowed us to monitor not only from the inside out, but also from the outside in, so we always know exactly what our customers are experiencing."
RevealUptime maximizes website uptime and web application performance visibility with sub-minute monitoring checks. Measurements occur from every station, every 15 seconds; ensuring checks are made at least every 2.5 seconds. RevealUptime goes well-beyond simple "ping" checks and monitors granular website, web application, and TCP port response time components, uptime, health, and availability from stations positioned around the world. Composite analytics minimize false alarms by using multiple testing stations per test, which reduces noise and increases fidelity.
"Feedback from RevealCloud customers reflected massive dissatisfaction with today's website monitoring solutions. Beyond being expensive and difficult to use, scale, and administer, they are far too often just plain wrong, due to the lack of effective analytics, resolution, and accuracy," said Bob Quillin, CEO of CopperEgg. "It was a natural progression for CopperEgg to develop a solution that addresses these issues -- with the same ease of use and affordability as our RevealCloud server monitoring service. Now customers can have a comprehensive view of what's truly happening in the cloud and how it is affecting their customers and their business."
Cross-correlation with RevealCloud server, system, and process metrics analyze inside-out system results with outside-in real-user experience to quickly isolate customer-affecting problems. In addition, RevealUptime provides unprecedented ops-centric features including multi-user access with admin, read-only, and filtered view accounts plus a wide variety of DevOps integrations with tools such as PagerDuty, HipChat, Twitter, Basecamp, and SMS alerting.
"Our business is entirely web based and relies solely on providing our customers with access to our data 24/7. We are growing at a rapid pace, so bringing on CopperEgg to monitor the health of our servers was a no brainer," said Andy Theimer, founder of GroupHigh. "I called my contact at CopperEgg for a recommendation on what web monitoring service I should use and was pleased to hear they were rolling out RevealUptime that day. It's free. It provides combined visibility with the server monitoring solution. And it works."
About CopperEgg
CopperEgg next-generation cloud monitoring provides simple, smart, and fast insight into the performance, quality, and availability of websites, web applications, servers, and systems. Our SaaS-based server monitoring, website monitoring, and cloud analytics deliver immediate intelligence into critical cloud performance problems, correlated visibility into developing trends, and split-second decision support for organizations of all sizes. CopperEgg products are simple to try, install, use, and grow. Our scalable, big data monitoring platform maximizes visibility, minimizes false alarms, and optimizes performance fidelity. CopperEgg is backed by Silverton Partners and based in Austin, Texas.
For more information, visit: http://www.copperegg.com, as well as on Twitter: @CopperEgg. You can also read their blog: http://copperegg.com/category/blog/.
Add to Digg Bookmark with del.icio.us Add to Newsvine
For more information contact:
Jen Cadmus for CopperEgg
Jen@thedialoglab.com
512-934-8350


Copyright @ Marketwire
Page: 1
Related Keywords:
cloud monitoring, website monitoring, website performance, IT Management, Applications, Internet, Internet Server Applications, Web Servers, Management, CEO/CFO, Marketwire, Copper, Internet Technology, Business, Gamers,
---