Consumers and Businesses Wasted $6.5 Billion on Unnecessary 411 Phone Calls Last Year
WhitePages Estimates It Saved Consumers $3 Billion in Directory Assistance Charges in 2009; Offers Tips to Avoid These Fees in 2010
(January 07, 2010)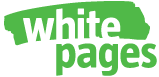 SEATTLE, WA -- (Marketwire) -- 01/07/10 -- While directory assistance phone calls may be a convenient way to retrieve contact information, they can also be a costly and unnecessary indulgence for consumers. Despite tough economic times, the Pierz Group, a worldwide provider of directory assistance consulting services, estimates that consumers and businesses spent about $6.5 Billion on 411 phone calls in 2009. As more and more people rely on technology to stay connected, there are a number of free alternatives available on the Internet and through mobile devices that can help consumers avoid directory assistance fees altogether.
Costs associated with directory assistance phone calls continue to climb on an annual basis, and have increased dramatically over the past 15 years. For example, according to the Pierz Group, a landline 411 call cost around $0.20 per call in 1994. In 2009, consumers paid an average (nationally weighted) of $1.26 per directory assistance call placed from a traditional landline, with some paying as much as $2.99. Cell phone users spent even more on 411 calls in 2009, paying an average (nationally weighted) directory assistance fee of around $1.73 per call.
"While many people depend on directory assistance to find people, businesses and directions, very few have any idea how much a 411 call really costs and are unaware that the annual expenses associated with these calls can quickly add up to a pretty large number," said Kathleen A. Pierz, managing partner at The Pierz Group, LLC. "These paid services provide a valuable service to consumers, especially those on the go, but for consumers who want to save money, sometimes a significant amount of money, they can often utilize free alternative resources to find the contact information that they are seeking."
WhitePages, the largest and most trusted online directory, estimates that its free people and business search services saved consumers and businesses $3 Billion in directory assistance fees over the past year. The company, which provides free online and mobile directory services, offers the following three scenarios and accompanying tips designed to help consumers and businesses avoid unnecessary directory assistance fees when searching for people, businesses and directions in the New Year:
-- People Search: You're at home making call downs to the parents of your daughter's T-ball team and you find that you've misplaced the official roster sheet. Go online and search whitepages.com or one of its sister sites like 411.com or switchboard.com, all of which are free alternatives to dialing 411. With sites like these, you can easily search by a person's name or address and on WhitePages you can even find social network profile information if you wish to get in contact via these channels.
-- Business Search: Your bus was late for your doctor's appointment and you want to make sure they hold your spot. If you have a web-enabled browser on your phone, try WhitePages' m.whitepages.com mobile services to look up the number and easily add it to your phone contact list for future reference. Or if you prefer a voice-based directory, consider dialing 1-800-FREE-411 or 1-800-GOOG-411, both of which offer directory assistance free of charge although with 1-800-FREE-411, you may be required to listen to an advertisement first. Once you get through the ad, you are directed to the same service you would have had if you dialed 411 alone.
-- Directions: You're a job seeker that forgot your directions on the printer at home and you need to know how to get to your interview. If you have an iPhone, click on the pre-installed Maps and Compass icon for directions. If you have an Android, try the newly launched Google Maps Navigation service which offers turn-by-turn GPS navigation with voice guidance. If you have a smartphone (iPhone, Android, or Blackberry), use the WhitePages app for robust maps, driving directions and click-to-call functionality.
About WhitePages
As the largest and most trusted online directory, WhitePages offers a suite of free mobile and Internet services that makes it easy for people to find and immediately connect with anyone in the US. Only WhitePages offers one-click access to more than 200 million adults and powers more than 2 billion searches on over 1,300 partner sites including Verizon, AOL, United States Postal Service, and MSN. For more information, please visit http://www.whitepages.ca, www.whitepages.com, or check out the WhitePages blog at blog.whitepages.com.
About the Pierz Group, LLC
The Pierz Group provides Consulting Services and Forecasts on the Directory Assistance (411) and broader information services market, including the emerging wireless directory assistance opportunity and competitive markets. With customers in every geography across the globe, The Pierz Group is the best known directory assistance analyst firm worldwide.
WhitePages and their respective logos are trademarks, registered trademarks, or service marks of WhitePages. Other products and company names mentioned are the trademarks of their respective owners.
Media Contacts:
Liz Powell
WhitePages
206-973-5144
[email protected]


Copyright @ Marketwire
Page: 1
Related Keywords:
personal finance, savings, directory assistance, save money, new year, free 411, Computers/Peripherals,Home,Internet,Printer,WiFi/Wireless,Adults,Parents,Computers/Home Office,Communications,Digital Audio,Web,Networks,Cell phone,Smart Phone,iPods,iphone,Search,browser,Blogs/videoblogs,Finance,Internet,Search,Finance/Accounting,Finance/Accounting,Internet/Web,Business,Internet,PDA/Smartphone,USA,Marketwire,Apple Computer,Communications Technology,Internet Technology,Business,Internet,Adults,Parents,Other,
---