Consumers Demand More On-the-Go TV Options According to Dyle Mobile TV Data Report
Study Reveals Almost 7 Out of 10 Respondents Said Live Mobile TV Would Increase the Amount of Television They Watch
(July 13, 2012)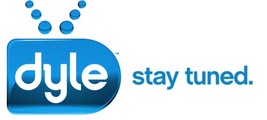 NEW YORK, NY and LOS ANGELES, CA -- (Marketwire) -- 07/13/12 -- The Mobile Content Venture (MCV), a joint venture consisting of 12 major broadcast groups that operate the Dyle™ mobile TV service, today unveiled new research indicating that consumers are seeking various options for mobile TV consumption. The Dyle Mobile TV Data Report, conducted by Research Now, polled a representative sample of 510 U.S. consumers (Adults 18-54) to find out how live mobile television would fit into their lives. The Omnibus study revealed three important takeaways:
1. Live TV matters, and mobile TV consumption is additive: 85% of consumers have watched live TV in the past month, and 68% of respondents would watch more TV if they were able to watch it live on mobile devices while on-the-go.
2. Smartphones and tablets are key devices: over 50% of consumers would consider watching mobile TV on smartphones and tablets.
3. Mobile TV can help early distributors gain market share: 61% of consumers would be somewhat or very likely to switch cellphone providers to get mobile TV.
"These results show that live TV remains an important part of people's lives," said Salil Dalvi and Erik Moreno, Co-General Managers of the Mobile Content Venture. "As people upgrade to smartphones and tablets, live TV is a must-have service. Whether you are a wireless carrier or a cable/satellite operator, it seems clear that enabling the 'living room experience' on the go can be a smart business opportunity. The exciting part of all of this is that the technology to deliver this experience in a truly scaleable way is finally here."
Additional key findings from the study include:
Programming: Consumers want mobile TV to deliver news and weather, even with the ready availability of this content online. The survey indicates that consumers look to their local stations to help them decide what is important -- particularly when there is a breaking news story or weather emergency. The most anticipated types of programming to be viewed on live mobile TV by respondents include: local news and weather (81 percent), movies (79 percent), national news (75 percent), sitcoms (69 percent), sports (66 percent), children's cartoons (65 percent), drama (64 percent) and reality shows (53 percent).


Use cases: Mobile TV will offer consumers a variety of ways to stay entertained while on-the-go. While many people use email, Facebook and Twitter feeds as important productivity and communication tools, the data demonstrates that mobile TV provides a simple way to stay entertained when they don't have access to their main TV screen. Top mobile television use cases cited by respondents include: killing time while waiting (85 percent), entertainment while in transit (76 percent), entertaining kids in the car (74 percent), as an additional TV at home (63 percent), staying connected at sporting events (53 percent) at the gym (52 percent), and sneaking some TV time at work (44 percent).


For the full Omnibus results, visit http://www.dyle.tv/news/dyle-mobile-tv-data-report/ to download the full report.
About Dyle™ Mobile TV -- Dyle™ Mobile TV is offering consumers a new, easy way to experience and enjoy live broadcast television on their mobile devices at home or on-the-go. Available at no additional cost through 2012, the Dyle application enables live broadcast programming -- such as local and national news, as well as sports and entertainment content, utilizing the ATSC mobile DTV standard, on mobile devices featuring Dyle. With compatible devices launching in 2012, Dyle will be available in 35 US markets, potentially reaching 55 percent of the population, and will add additional network programming and hardware in the future. Dyle is operated by the Mobile Content Venture (MCV), a joint-venture of 12 major broadcast groups including Belo Corp., Cox Media Group, E.W. Scripps Co., Gannett Broadcasting, Hearst Television Inc., Media General Inc., Meredith Corp., Post-Newsweek Stations Inc. and Raycom Media, all of which are part of the standalone entity known as Pearl, LLC, as well as Fox, ION Television and NBC. For more information, visit www.dyle.tv.
Add to Digg Bookmark with del.icio.us Add to Newsvine
Media Contact:
Nicole Matthews
Horn Group for Mobile Content Venture
Email: [email protected]
Phone: (646) 202-9773


Copyright @ Marketwire
Page: 1
Related Keywords:
Dyle Mobile TV, Home, Children, Communications, Movies & Music, Cell phone, Smart Phone, Movies by Genre, Broadcast, Sports Broadcasting, Business, Programming, DTV, Authoring/Programming, Broadcast Technology, Broadcast, DTV, Hardware, email, USA, Marketwire, Inc., Sports, Television, Communications Technology, Business, Entertainment, Sports, Email,
---