Consumer Mediation Services Provides "Professional Nuisance" Services for Victims of Debt Relief Scams
(November 02, 2011)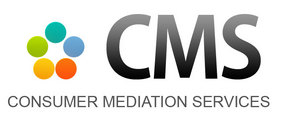 MESA, AZ -- (Marketwire) -- 11/02/11 -- Just twelve months after the Federal Trade Commission issued new rules for the Consumer Debt Relief industry, Consumer Mediation Services Director Jonathan Harstad says "There is still a significant risk of getting scammed." Consumer Mediation Services developed a process for victims of debt relief scams to try to get their money back from the companies who didn't deliver on their empty promises of financial freedom.
"We are an independent fraud fighting company," says Harstad. "We know the secrets of the debt relief industry very well and we won't tolerate what it represents any longer. We offer one service: fighting to get people their money back from bogus debt relief scams; and we only get paid if we successfully help get them a refund."
If you file a complaint with Consumer Mediation Services about a debt relief company, you may experience what Harstad describes as "a professional nuisance working for your refund."
Harstad has been in high level executive positions with three debt relief companies and one real estate company over the last eleven years. He believes the debt relief industry is broken and needs fixing before any true service can actually be expected. How does Consumer Mediation Services plan to fix it? Harstad has a simple method. While standard negotiation tactics do occur when handling a complaint, "it's our unusual tactics that make us stand out." Harstad explains, "First we contact them and let them know there was a complaint received. Then we give them the proper time to respond. If the company ignores the situation, hunting season begins. Maybe a silent protest in front of their office... Time to call the media." Harstad continues, "We speak their language... but don't eliminate the idea of us rounding up a weekend camera crew and asking the owner a few simple questions before church on a relaxing Sunday morning with their family."
Harstad admits that while some of the publicity tactics may not be unanimously supported, "We wouldn't have to hunt them down if they didn't hide. It's no surprise the debt relief industry hasn't welcomed us with open arms."
The Federal Trade Commission has implemented regulations but hundreds of companies, if not thousands, are still operating under loopholes in these regulations that lure in desperate consumers in need of help just as easy as before the Telemarketing Sales Rule was amended nearly one year ago, according to Harstad.
Harstad points out that the only way some of these companies have survived the advanced fee ban is from the tens of millions of unearned dollars they took in over the past several years. "Ironically, I would estimate that no more than a third of the people who enrolled in these programs completed the program, and that's being generous to the industry. Very generous," says Harstad.
Consumer Mediation Services is now accepting complaints nationwide about debt relief scams where consumers paid fees and didn't get what they were promised.
Consumer Mediation Services is not a law firm and does not provide legal advice or legal services. Harstad says "We fight fraud with leverage and publicity. Our one and only purpose is to disrupt their scam long enough to get some of their victims their money back."
For more information, visit: www.ConsumerMediationServices.com
Add to Digg Bookmark with del.icio.us Add to Newsvine
Jonathan Harstad
855-667-2265
Email Contact


Copyright @ Marketwire
Page: 1
Related Keywords:
Consumer Mediation Services, Marketwire, , Financial, Family,
---