Connotate Automates Altitude Digital Partners' Ad Exchange Data Collection Processes
Supply-Side Advertising Firm Uses Leading Web Data Extraction and Monitoring Solution to Power the Latest Version of Its Next Generation SSP
(April 18, 2012)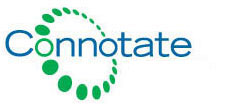 NEW BRUNSWICK, NJ -- (Marketwire) -- 04/18/12 -- Connotate, Inc. (www.connotate.com), the leading provider of solutions that help organizations monitor and collect data and content from the Web, today announced that Altitude Digital Partners (www.altitudedigitalpartners.com), a supply-side platform with over 150 premium and long tier publishers specializing in effectively monetizing online content, selected the Connotate solution to automate its Web data collection and monitoring processes.
The world of interactive advertising is fueled on real-time information. Advertisers need to know exactly where their audience is interacting with their marketing messages so strategies and media purchases can be shifted accordingly. Prior to working with Connotate, Altitude Digital Partners faced operational challenges that many companies in the digital world face: how to collect, analyze and deliver the vast amount of dynamic ad exchange data so clients can optimize their campaigns. The company partnered with Connotate to automate and streamline their data monitoring and collection processes thereby freeing employees to pursue higher-value customer service activities and expanding the number of demand sources Altitude Digital Partners' clients can leverage.
"Connotate's solution is the perfect fit for our business needs as it allows us to monitor and collect the information our clients require from the Web -- even if the source is password-protected," said Altitude Digital Partners Kelly Darnall, Director of Ad Operations. "We expected to experience immediate operational benefits but were surprised at just how dramatic the results were. Not only did we drastically reduce the amount of time employees spend managing our data monitoring and collection operations but the quality of the results improved, we expanded the number of ad networks and exchanges that are available to our customers and improved client service. With all these improvements we are confident that we can help our clients increase revenues now that we have more data guiding us to the best decisions."
A key component of Altitude Digital Partners' improvement in customer service is owed to the revamped interface of its Next Generation SSP. Altitude Digital Partners' partnership with Connotate has placed them ahead of the Big Data curve as their best-of-breed user interface provides interactive advertisers with the real-time data needed to make critical decisions for their optimization strategies.
"We are delighted to partner with a forward-thinking company like Altitude Digital Partners who understands the importance of real-time Web data collection and monitoring as an opportunity to streamline operations and contribute to their bottom line," Connotate CEO Keith Cooper said. "Connotate's innovative solution enabled the company to generate additional revenues by expanding its product portfolio and heighten its customer service levels. We look forward to continuing our work with Altitude Digital Partners as they continue to push Big Data's boundaries in the interactive advertising industry."
Tweet This: @Connotate Partners with @AltitudeDP to bring #BigData to Interactive Marketers: http://tinyurl.com/cop9ddq
About Altitude Digital Partners
Altitude Digital Partners (ADP) is a Supply Side Platform that empowers publishers to maximize their online revenue. ADP works with hundreds of the world's top online publishers providing services in yield optimization for display and online video advertising. On average, ADP is able to increase publisher's revenue 30%-300%. For more information visit: http://altitudedigitalpartners.com/.
About Connotate
For organizations in which content and data are vital to success, Connotate is the Web collection company that puts the power of Web data monitoring and collection into the hands of the business user. Through an easy-to-use 'point and click' interface and patented algorithms, Connotate delivers the scalability, reliability and resiliency necessary to drive strategic value from dynamic, Web sources. With benefits ranging from increased productivity, competitive advantages and dramatic operational cost savings, Connotate's growing customer list includes global businesses such as McGraw-Hill, Associated Press and Thomson Reuters. Connotate has been named a KMWorld "Trend-Setting Product" for the past six years. For more information, please visit http://www.connotate.com.
Add to Digg Bookmark with del.icio.us Add to Newsvine
Contacts:

Gina Cerami
Connotate, Inc.
(732) 964-1380
Email Contact

Tim Morin
fama PR
(617) 986-5010
Email Contact


Copyright @ Marketwire
Page: 1
Related Keywords:
Connotate, Marketwire, Inc., , Internet Technology, Computer Science, Business,
---