Comodo Cleaning Essentials Identifies and Removes Malware and Unsafe Processes From Infected Computers
Free, Fast and Easy-to-Use Software -- Recently Named PC Magazine Editor's Choice -- Spotlights Comodo's Unique Focus on Addressing Cleaning and Protecting With Specific Security Solutions
(January 31, 2012)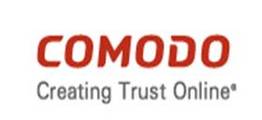 JERSEY CITY, NJ -- (Marketwire) -- 01/31/12 -- Comodo (http://www.comodo.com/), one of the top certificate authorities and Internet security organizations, announced the release of Comodo® Cleaning Essentials, a set of powerful security tools designed to help users identify and remove malware and unsafe processes from infected Windows computers.
A portable application, Comodo Cleaning Essentials requires no installation and can be run directly from removable media such as a USB stick. This free, fast and easy-to-use software, which recently earned PC Magazine's coveted Editor's Choice, utilizes two core technologies -- KillSwitch and Malware scanner.
KillSwitch is an advanced system monitoring tool that allows users to identify, monitor and stop potentially unsafe processes that are running on endpoint systems. Unique for a product of its type, KillSwitch uses Comodo's whitelist database to isolate untrusted processes with an extremely high degree of accuracy -- improving IT operational efficiency by reducing false positives and reducing the amount of time needed to troubleshoot an endpoint machine.
Malware Scanner is a fully featured malware scanner capable of unearthing and removing viruses, rootkits, hidden files and malicious registry keys hidden deep within a system. This highly configurable scanner uses the latest heuristic techniques to detect previously unknown viruses, features first-class malware removal capabilities and is capable of detecting hidden drivers and services loaded during system start-up.
Other Comodo Cleaning Essentials features include:
The ability to classify the threat level of all objects and processes currently loaded into memory and highlights those that are not trusted;
Extremely efficient malware removal routines that thoroughly disinfect virus stricken endpoints;
Integration with Comodo cloud scanning technology, delivering instant behavioral analysis of unknown processes;
A quick repair feature that allows fast restoration of important Windows settings;
Lightweight design that requires no installation and can be run right from a USB stick
The focus of Comodo Cleaning Essentials spotlights Comodo's unique approach to Internet security, which is based on the fact that ridding an infected PC of malware is not the same as protecting a clean PC from potential threats. This distinction is explained in a Comodo video titled "Virus Protection vs. Virus Cleaning."
"Many Internet security vendors claim their software both cleans and protects, but that is not the case, and Comodo is working to educate consumers about the dangers of this misconception," said Melih Abdulhayoglu, Comodo's CEO and chief security architect. "Just as vitamins are designed to prevent illness and antibiotics are designed to cure illness, the software that cleans an infected computer is not the best solution for protecting a computer -- although other vendors will say otherwise. For this reason, we believe Comodo Cleaning Essentials is an indispensable tool that enables users to scan and remove viruses powered by a VB100 rated/ICSA Labs Certified COMODO Internet Security antivirus engine."
While Comodo Cleaning Essentials is designed to clean an infected PC, other products such as Comodo Internet Security are specifically designed to protect a PC, using an auto sandbox technology -- another Comodo differentiator. Other Internet security vendors promote the same "default-allow" technology that has left consumers vulnerable to e-threats -- and later forces them to turn to the same providers that allow access to the infected files to clean up the problems. Comodo's "default deny" approach not only stops obvious malware but also automatically sandboxes the unknown files until they're determined to be "good or bad."
This approach is spotlighted in Comodo's video "The Good, the Bad and the Unknown."
About Comodo
Comodo® is a leading Internet security company. With U.S. Headquarters in New Jersey and global resources in UK, China, India, Ukraine, and Romania, Comodo provides businesses and consumers worldwide with security services, including digital certificates, PCI scanning, desktop security, and remote PC support. Securing online transactions for more than 200,000 businesses, and with more than 35 million desktop security software installations, including an award-winning firewall and antivirus software, Comodo is Creating Trust Online®. To learn more, visit Comodo's website: http://www.comodo.com/.
Add to Digg Bookmark with del.icio.us Add to Newsvine
For more information, reporters and analysts may contact:
Liz O'Donnell
781-404-2442
lodonnell@topazpartners.com


Copyright @ Marketwire
Page: 1
Related Keywords:
Comodo, Cleaning Essentials, Anti Virus, Anti Malware, Kill Switch, Malware Scanner, Security , USA, India, China, Marketwire, , Surgery, Vitamins/Nutrition, Internet Technology, Medical, Internet, Internet Security, china, india, Other,
---