Colas Group Chooses Taleo for Recruiting
With Taleo Recruiting, One of the World Leaders in Road Construction Has Streamlined Its Recruitment Process and Strengthened Its Employer Credentials
(November 29, 2011)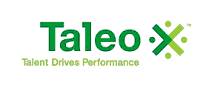 DUBLIN, CA -- (Marketwire) -- 11/29/11 -- Taleo Corporation (NASDAQ: TLEO), the global leader of SaaS-based Talent Management solutions, today announced that Colas Group, one of the world leaders in road construction, has chosen its Taleo Recruiting solution to power its worldwide recruitment efforts. With 70,000 workers in 40 countries, Colas had significant recruitment needs globally. In order to enhance its credentials as a model employer, Colas was looking for a solution that enabled a more uniform recruiting process without undermining its highly decentralised culture. Colas chose Taleo Recruiting for its flexibility, rich configuration capabilities, and its availability in 34 languages, catering instantly to the needs of its global operations.
"We've looked at all the solutions on the market and identified Taleo Recruiting as being most capable to suit our group's particular requirements, with each entity having its own recruitment methods and procedures," explains Cédric Mendes, head of Recruitment. "Taleo Recruiting is the first SaaS solution to be deployed within the group. The first deployment phase in France has been completed within a very tight schedule."
From Decision to Operation in Two Months
Colas first implemented Taleo Recruiting in France, home to 50 percent of its employees where it recruits an average of 3,500 new employees every year. The whole process -- from purchase to operation -- took just two months. Colas' French recruitment teams now use Taleo Recruiting for sourcing, dissemination of job ads, employment websites and hiring.
The next stage of deployment will extend Taleo to Colas' global recruiting force via a unified platform managed by a single administrator. This will enable all regions to access a shared pool of candidates through a tailored interface which retains the look and feel of their own organizations, and caters to regional recruitment styles.
Integrated Talent Management
Colas is using Taleo Recruiting to manage internal mobility. "Our customers are recognizing the value of Talent Intelligence and the strength of our solutions as evidenced in our momentum and growing market share," said Michael Gregoire, Chairman and CEO of Taleo.
The Colas Group (www.colas.com)
The Colas Group is a leader in the construction and maintenance of infrastructure for transport, urban development and recreational facilities. With nearly 70,000 employees throughout more than 800 works centers and 1,400 materials production sites (aggregates, emulsion, bitumen, asphalt mix) in 40 countries on five continents, the Group carries out some 100,000 projects each year.
In 2010, Colas posted 11.7 billion euros of consolidated revenue (43% outside of France). The Group share of net profit amounted to 224 million euros.
About Taleo
Taleo (NASDAQ: TLEO) helps organizations improve the performance of their business by unlocking the power of their people. Taleo is the only company to provide industry leading solutions in every category of Talent Management. Through its cloud-based platform, Taleo optimizes recruiting, performance management, learning and compensation -- and integrates them all so managers have the insights they need to achieve Talent Intelligence. Customers also plug into Taleo's unique Talent Grid community to harness the power of proven best practices, millions of users, and Taleo-ready partner solutions. From small and medium sized businesses to large enterprises, more than 5,000 organizations rely on Taleo every day to pursue growth, innovation and customer success.
Forward-looking Statements
This release contains forward-looking statements, including statements regarding the demand for and benefits from the use of Taleo's solutions. Any forward-looking statements contained in this press release are based upon Taleo's historical performance and its current plans, estimates and expectations and are not a representation that such plans, estimates, or expectations will be achieved. These forward-looking statements represent Taleo's expectations as of the date of this press release. Subsequent events may cause these expectations to change, and Taleo disclaims any obligation to update the forward-looking statements in the future. These forward-looking statements are subject to known and unknown risks and uncertainties that may cause actual results to differ materially. Further information on potential factors that could affect actual results is included in Part II, Item 1A of Taleo's Quarterly Report on Form 10-Q, as filed with the SEC on August 8, 2011, and in other reports filed by Taleo with the SEC.
Copyright @ Marketwire
Page: 1
Related Keywords:
Taleo Corporation, France,Marketwire, ,Business,Other,
---