Codice Software Unveils Plastic SCM 4.0 for Game Development, Successful Collaboration With Digital Legends Entertainment
New Software Change and Configuration Management Solution Maximizes Game Development Productivity and Code Quality
(March 06, 2012)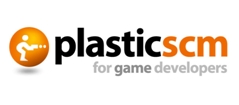 SAN FRANCISCO, CA -- (Marketwire) -- 03/06/12 -- Game Developers Conference -- Codice Software, makers of next-generation software change and configuration management (SCM) solutions, announced today at the Game Developers Conference (GDC) the availability of Plastic SCM 4.0 for Game Development. The new solution was designed in collaboration with mobile game developer Digital Legends Entertainment, renowned for the award-winning iPhone game Kroll, which selected Codice Software's Plastic SCM in 2010 to enable its development team to deliver higher quality codes faster and more efficiently.
The fast-growing gaming market continues to increase in number of game releases, formats, and distribution channels, yet many development teams are not fully leveraging the power of modern software control management tools. Plastic SCM 4.0 offers game developers a complete solution: version control and branching technologies that embrace agile methods and parallel development, without locking developers into arcane branching patterns or specific formats. Efficient branching and merging capabilities combined with improved tools and capabilities specific to game development enable designers, coders, and artists to work cooperatively and, ultimately, shorten development cycles so game projects can hit the market faster.
Plastic SCM 4.0 features for game development include:
Modern branching and merging technologies that eliminate "product release freeze"
Ability to include coders, artists and designers on the same SCM and accommodate huge binaries and projects with exclusive checkout and archiving
Ability to experiment new ideas and features with branching and merging
Ability to merge all workflows safely -- even if you rename files and directories or perform strong refractors
Fully distributed or centralized repositories enable distant teams or developers on the move to work together with a full distributed version control system (DVCS)
Powerful GUI or straight CLI
Visualization of data and procedures that simplify even the most sophisticated version control operations
Reliable and scalable repositories; Storage with any choice of RDBMS
"Game developers require speed, efficiency and platform independency. Plastic SCM provides these attributes, operates faster and more effectively for parallel development both locally and in a distributed environment, on and offline," said Unai Landa, CTO, Digital Legends Entertainment. "Branches are the natural way that programmers work so companies must have a tool that excels in branching and merging code, including binary objects. Plastic SCM 4.0 is brilliant for critical branch and merge operations while assuring preservation of complete code history! Without its distributed repository support, my team could not have worked from our disperse locations as efficiently and integrated as we can do now. Our productivity continues even on customer premises without connection back to our offices."
"Game development teams are evolving to respond to a growing and demanding market -- arcane SCM patterns constrain. They need a SCM solution that allow features such as large binary support, exclusive checkouts, and sophisticated workflow integration," said Francisco Monteverde, CEO of Codice Software. "We have been listening to our game development customers and are proud to deliver an unmatched solution for clients seeking highest performance, productivity and sophisticated release handling."
Affordable Pricing for Any-Size Organization
With low-cost licensing and maintenance fees, fast and easy online training, simple set-up and minimal administration costs, Plastic SCM 4.0 delivers an affordable solution with a low total-cost-of-ownership. In addition, Plastic SCM Community Edition is free for 15 developers or less. For more information, please contact the Codice Software sales and marketing team.
About Codice Software
Codice Software is a privately held software development company focused on the design and distribution of next-generation software change and configuration management (SCCM) solutions. The company's mission is to speed and secure software development, supporting agile and parallel methodologies in local and distributed environments, for companies worldwide with development teams ranging from five to hundreds of members. Codice provides development teams with a robust, high-end SCCM product, Plastic SCM, implementing enterprise-class functionality, while making next-generation SCCM affordable and widely available to any-sized organization. Codice Software's international marketing and sales headquarters are located in Silicon Valley. For more information, please visit www.codicesoftware.com.
About Digital Legends Entertainment
Digital Legends Entertainment (DLE) is one of the world's leading high-end mobile game developers. The company delivers superb gaming experience to smart phones and tablets across all operating systems, handheld game consoles and connected TVs. DLE is trusted by leading game publishers, global brands and device manufacturers. The company is recognized for its own state-of-the-art multi-platform technology, its in-depth game development experience and its original IP designs such as the award-winning game Kroll. For more information, please visit http://www.digital-legends.com/.
Media contact:
Sandra Lo
415.963.9621
Email Contact


Copyright @ Marketwire
Page: 1
Related Keywords:
Game Developers Conference, Version control, Branching and Merging, Mobile Game Development, SCM, Game Development, Marketing/Distribution, Management, Marketwire, , Game Developers Conference, Apple Computer, Game Technology, Computer Science, Entertainment,
---