Cloudwrangler(TM) Adds PGi's GlobalMeet(R) Web Conferencing Solution to Cloud Marketplace
(December 06, 2011)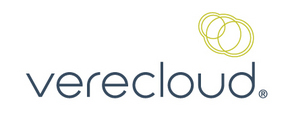 DENVER, CO -- (Marketwire) -- 12/06/11 -- Verecloud, Inc. (OTCBB: VCLD) announced today they have partnered with the meeting experts at PGi to offer its integrated web conferencing solution, GlobalMeet, through the Cloudwrangler™ Marketplace that is powered by Verecloud®. The new service will be available to businesses for purchase on the website starting December 5, 2011. New customers will get a 30-day free license (usually $29 per user per month) plus 2,500 rollover minutes to use within 90 days per user (a $125 savings per user).
With GlobalMeet web and audio conferencing through Cloudwrangler™ businesses get competitive pricing, with plans starting at just $29 per month, for unlimited web conferencing. Bundled GlobalMeet plans start at just $39 per month, including unlimited web conferencing and 1,000 minutes of audio conferencing. GlobalMeet meetings can host up to 125 participants per session and include a robust feature set, no software client downloads and affordable pricing for businesses of any size.
"GlobalMeet is a state-of-the-art, intuitive web and audio conferencing tool at an extremely competitive price, which is why Verecloud chose it for our Marketplace," said John Dardick, Vice President Partner Management and Business Development. "Partnering with PGi aligns with Verecloud's strategy to offer simple, cloud-based solutions that enable our customers to effectively conduct business and achieve greater value from their IT budgets. Plan pricing is extremely competitive for users who want a full-featured audio and web conferencing solution that includes Outlook integration. "
"With 20 years of leadership in virtual meetings, PGi launched GlobalMeet to bring audio and web conferencing together for a simple, seamless user experience," said Ralph Hawkins, SVP PGi Partner channel. "Now that GlobalMeet is available in Verecloud's Cloudwrangler Marketplace, small business owners have immediate access to a powerful virtual collaboration tool that extends their company's reach and fits their budget."
Key Features Include:
On-Demand Web Conferencing - Share documents, websites and applications with perfect resolution.
Audio Conferencing - Control phone-only meetings from your desktop, and see whose talking. Easy, single click transition to a web meeting included.
Toolbar Plug-In for Use with Microsoft Office Outlook® - One-click controls to schedule, start, manage and record meetings from your desktop.
Screen Sharing - Screen sharing that supports multiple monitors, partial screen views, and shared annotation and note taking for true unified collaboration.
Zero Download Required - Guests never need to download any software to join a meeting. All they need is a web browser.
Secure Meetings - Lock your meeting space to keep your ideas safe, interview candidates in private or make critical decisions without fear of intrusions.
There are no contracts to sign and customers can cancel at any time.
About Verecloud
Like most new technology innovations, the cloud has become the Wild West of the Web. Verecloud's® mission is to provide SMBs with a single place to discover, buy and manage their cloud services. After originally building a cloud integration and marketplace platform for the telecommunications industry, Verecloud® shifted focus and launched the platform as Cloudwrangler™ on August 2, 2011. Cloudwrangler™ is a marketplace of best of breed cloud services integrated into a single experience, for easy use and management with one monthly invoice and one technical support contact. Acting as a cloud service brokerage, Cloudwrangler™ gives businesses total access and control of all their cloud applications from one portal. For more information about Verecloud® please visit: http://www.verecloud.com
Forward-Looking Statement
This release may contain projections and other forward-looking statements that involve risks and uncertainties. Forward-looking statements are projections reflecting management's judgment and assumptions based on currently available information and involve a number of risks and uncertainties that could cause actual results to differ materially from those suggested by the forward-looking statements. Future performance cannot be assured. Readers are referred to the documents filed by Verecloud with the Securities and Exchange Commission (SEC), specifically the most recent reports which identify important risk factors that could cause actual results to differ from those contained in the forward-looking statements. Recent documents filed with the SEC can be found in the Investor Relations section of our website (www.verecloud.com). Verecloud believes the forward-looking statements in this release are reasonable; however, you should not place undue reliance on forward-looking statements, which are based on current expectations and speak only as of the date of this release. Verecloud is not obligated to publicly release any revisions to forward-looking statements to reflect events after the date of this release.
About Premiere Global Services, Inc. - PGi
PGi is a global leader in virtual meetings. For 20 years, we have innovated technologies that help people meet and collaborate in more enjoyable and productive ways. Every month, we bring together over 15 million people in nearly 4 million virtual meetings. Headquartered in Atlanta, PGi has a presence in 24 countries worldwide. For more information, visit us at http://www.pgi.com.
Forward-Looking Statement
Statements made in this press release, other than those concerning historical information, should be considered forward-looking and subject to various risks and uncertainties. Such forward-looking statements are made pursuant to the "safe harbor" provisions of the Private Securities Litigation Reform Act of 1995 and are made based on management's current expectations or beliefs as well as assumptions made by, and information currently available to, management. A variety of factors could cause actual results to differ materially from those anticipated in Premiere Global Services, Inc.'s forward-looking statements, including, but not limited to, the following factors: competitive pressures, including pricing pressures; technological changes and the development of alternatives to our services; market acceptance of new services, including our iMeet® and GlobalMeet® services; our ability to attract new customers and to retain and further penetrate our existing customer base; risks associated with challenging global economic conditions; costs or difficulties related to the integration of any new technologies; service interruptions and network downtime; price increases from our telecommunications service providers; technological obsolescence and our ability to upgrade our equipment or increase our network capacity; concerns regarding the security of transactions; our level of indebtedness; future write-downs of goodwill or other intangible assets; assessment of income, state sales and other taxes; restructuring and cost reduction initiatives and the market reaction thereto; risks associated with acquisitions and market expansion; the impact of the recent sale of our PGiSend business; our ability to protect our intellectual property rights, including possible adverse results of litigation or infringement claims; regulatory or legislative changes, including further government regulations applicable to traditional telecommunications service providers; risks associated with international operations, including political instability and fluctuations in foreign currency exchange rates; and other factors described from time to time in our press releases, reports and other filings with the Securities and Exchange Commission, including but not limited to the "Risk Factors" section of our Annual Report on Form 10-K for the year ended December 31, 2010. All forward-looking statements attributable to us or a person acting on our behalf are expressly qualified in their entirety by this cautionary statement.
Copyright @ Marketwire
Page: 1
Related Keywords:
Verecloud, Office Equipment, Sales, Applications, Sales & Marketing, Security, Internet, Business Issues, Security, Internet Server Applications, Law & Regulations, Management, Sales, Sales, Marketwire, Inc., , Internet Technology, Business, Other,
---