Cloudera University Launched Amidst Unprecedented Growth of Cloudera Training and Certification for Apache Hadoop
Sets Industry Standard With Widest Range of Training Courses and Certifications for the Complete Hadoop Stack With Over 7,000 Students Trained to Date
(October 20, 2011)

PALO ALTO, CA -- (Marketwire) -- 10/20/11 -- Cloudera, Inc., the leading provider of Apache Hadoop-based data management software and services, today announced the new Cloudera University brand as well as unprecedented growth in its training and certification programs. Cloudera was the first to develop an official curriculum for training and certifying developers and system administrators on Apache Hadoop in 2009. With over 7,000 students trained to date, the company has seen massive increases in enrollment from both students and enterprises in the past several months: more than 4,000 students will be trained in 2011 alone, and that number is forecasted to double in 2012. Cloudera's training courses, which leverage real-world enterprise use cases, are offered both as public classes and privately for organizations.
Cloudera University provides training and certification globally for developers, administrators and managers on Apache Hadoop and many related projects including Apache Hive, Apache Pig and Apache HBase. Cloudera's certification program -- Cloudera Certified Developer for Apache Hadoop (CCDH) and Cloudera Certified Administrator for Apache Hadoop (CCAH) -- provides industry-recognized credentials that are increasingly being required by organizations hiring individuals to work on their Hadoop-based projects. Cloudera University's global training schedule in 2011 includes more than 250 courses in ten countries. Cloudera is planning to deliver training next year in over 25 countries and expand its certification program to provide credentials across the entire spectrum of Hadoop-related technologies.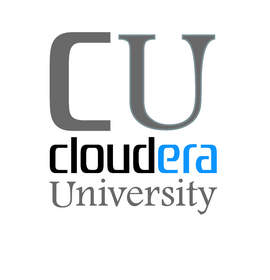 "Apache Hadoop adoption has exploded and we are proud to have been on the leading edge of this trend. The unparalleled value Hadoop offers to enterprises looking to do more with their data requires more qualified professionals," said Omer Trajman, vice president of Customer Solutions at Cloudera. "A key part of our mission at Cloudera is to remove the bottlenecks that organizations encounter in running and developing for Apache Hadoop. Our goal in training at Cloudera is to educate the Hadoop workforce of the future, and our certification program provides real proof to employers that individuals understand and are well prepared to work with the technologies involved."
In Their Own Words: Cloudera Training Alumni Share Their Experiences
"Beyond the technical merits of the Cloudera courses, the certification helped to validate the technology and my experience with it in the eyes of our management. In an established company, it's often difficult to get buy-in when proposing moving to a new technology, and Cloudera's efforts are very helpful in that regard."
-- James Fitch, Consulting Software Engineer, OCLC Online Computer Library Center, Inc.
"The course provided me with the confidence to apply Hadoop to new projects. The certification was an important tick box for providing confidence to customers."
-- Rami Mukhtar, Senior Researcher, NICTA
"The Cloudera Administrator Training for Apache Hadoop helped me to advance my use of Apache Hadoop and cultivate a better understanding of the platform's inner workings. The course material, interactive labs and exercises really helped cement together all the little bits and pieces that I had bumped into prior to the class into a useful mental model of how Apache Hadoop works."
-- Eric Marshall, Senior System Administration, ContextWeb
"The course instructor was excellent, offering clear and concise instruction that was very easy to listen to and understand. Their wide-ranging peripheral knowledge helped to apply the course material to real-world situations very well. I look forward to attending another course."
-- Gary Mason, Senior Java and Networking Engineer at comScore, Inc.
"Cloudera has true expertise in their ranks, offering intimate insight and experience with the Apache Hadoop ecosystem."
-- Justin Hancock, Director at Menara Solutions Limited
Get more information about Cloudera Training and Certification for Apache Hadoop
For more information about Cloudera training and certification for Apache Hadoop, and a schedule of upcoming courses, please visit http://www.cloudera.com/hadoop-training/.
About Cloudera
Cloudera, the leader in Apache Hadoop-based software and services, enables data driven enterprises to easily derive business value from all their structured and unstructured data. Cloudera's Distribution Including Apache Hadoop (CDH), available to download for free at www.cloudera.com/downloads, is the most comprehensive, tested, stable and widely deployed distribution of Hadoop in commercial and non-commercial environments. For the fastest path to reliably using this completely open source technology in production for Big Data analytics and answering previously unaddressable big questions, organizations can subscribe to Cloudera Enterprise, comprised of Cloudera Support and a portfolio of software including Cloudera Management Suite. Cloudera also offers consulting services, training and certification on Apache technologies. As the top contributor to the Apache open source community and with tens of thousands of nodes under management across customers in financial services, government, telecommunications, media, web, advertising, retail, energy, bioinformatics, pharma/healthcare, university research, oil and gas and gaming, Cloudera's depth of experience and commitment to sharing expertise are unrivaled. www.cloudera.com.
Connect with Cloudera
Follow Cloudera University in Twitter: www.twitter.com/ClouderaU
Follow Cloudera on Twitter: www.twitter.com/Cloudera
Read the blog: www.cloudera.com/blog/
Visit on Facebook: www.facebook.com/cloudera
Image Available: http://www2.marketwire.com/mw/frame_mw?attachid=1772555

Media Contact
Nikki Snowhite
Bhava Communications
[email protected]
510-984-1528


Copyright @ Marketwire
Page: 1
Related Keywords:
Cloudera, Inc. , Sales, Advertising, Networking, Internet, Business Issues, Administration, Telecommunications, Software/Systems Mgmt, Administration, Management, Marketwire, Inc., , Financial, Cement, Internet Technology, Engineering, Business,
---