Cloudability Raises $8.7 Million Series A Round for Rapid Expansion, Led by Foundry Group
Other Participants Include 500 Startups, Trinity Ventures, Wieden + Kennedy; Jason Mendelson and Jason Seats Join Board of Directors
(July 12, 2012)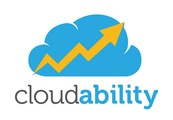 PORTLAND, OR -- (Marketwire) -- 07/12/12 -- Cloudability, the only way to easily manage and monitor all of your cloud costs in one place, today announced that it has closed a Series A investment round of $8.7 million, led by the Foundry Group. Other participants in the round include 500 Startups, Trinity Ventures and Wieden + Kennedy. Additionally, Cloudability has announced that Jason Mendelson, Managing Director for Foundry Group, and Jason Seats, Managing Director of TechStars Cloud and the founder of Slicehost, have joined its Board of Directors.
Cloudability is rapidly expanding its overall operations in response to an increasing demand for scalable cloud cost management. The Series A round will help further expand its engineering and marketing teams, build out new, advanced features and accelerate platform development and additional cloud-service integrations. Cloudability is making cloud computing and hybrid IT models cost-effective and manageable for all companies -- from SMBs to large, enterprise organizations.
"Cloud and hybrid IT models can offer companies of all sizes tremendous value and cost savings when used correctly," said Mat Ellis, Founder and CEO of Cloudability. "However, costs can easily get out of control if not managed wisely. Many companies use multiple cloud vendors and accounts, developers turn on and off instances outside of management's knowledge, reserved instances are not always used for maximum ROI, and much more -- Cloudability simplifies cost management and monitoring for the full spectrum of cloud computing."
"Organizations use a variety of different cloud vendors for their operations, and Cloudability is the only cost manager on the market to integrate with nearly all of them," said Jason Mendelson at Foundry Group. "Cost and ROI are still a major barrier for companies and their IT departments, but Cloudability makes it possible to make the most out of the cloud. Its executive team, technology and overall usability have set them a part as a true leader for the advancement of cloud computing."
According to a recent survey, 53% of respondents believe that cloud computing is more cost effective than in house infrastructure, and creates a less complex IT workflow, which shows sentiment for cloud computing gaining positive traction. Cloudability provides the tools necessary to get the most value out of cloud computing and streamlines the management of cloud usage and costs for improved IT workflow within any organization.
Since its launch in 2011, Cloudability has grown to over 15 employees and tracks over $123 million in cloud spend for over 3000 customers, in over 80 countries around the world. It has continued to expand its breadth of cloud integrations, and now enables customers to track all of their accounts, be it IaaS, PaaS and/or SaaS, from over 90 cloud vendors. Cloudability is free to use.
To learn more about Cloudability and begin maximizing the efficiency of cloud services today, visit cloudability.com. To view career opportunities at Cloudability, visit cloudability.com/jobs.
About Cloudability
Cloudability is the first and only financial management tool for monitoring and analyzing every cloud expense across any organization. It brings transparency to how and where organizations spend money on cloud resources, giving them the power to reap the most value from cloud usage possible. It aggregates expenditures into accessible and comprehensive reports, helps identify new opportunities for reducing spend and increasing cloud efficiency, offers budget alerts and recommendations via SMS and email, provides APIs for connecting cloud billing and usage data to any business or financial system, and more. Cloudability currently supports over 90 Cloud service providers with complete integrations for AWS and Rackspace. Based in Portland, Oregon, the TechStars Cloud graduate was founded in 2011 and is backed by 500 Startups, the Foundry Group, Trinity Ventures and Walden Venture Capital. For more for information, visit www.cloudability.com.
Media Contact
Jennifer Lankford and Vanessa Camones
theMIX agency for Cloudability
Email Contact


Copyright @ Marketwire
Page: 1
Related Keywords:
cloud computing, cloud, IT, VC, funding, SaaS, PaaS, IaaS, accounting, CIO, CFO, DevOps, Marketwire, Financial, Business, Email, Other,
---