Cloudability Opens Beta and Launches API to Help Companies Increase Cloud Spend Efficiency
Cloudability Makes Managing and Monitoring Cloud Spend Simple, Teams With Amazon Web Services
(November 02, 2011)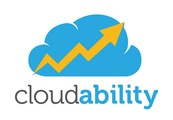 PORTLAND, OR -- (Marketwire) -- 11/02/11 -- Cloudability, the easy way to manage and monitor all of your cloud costs in one place, announced today the open beta launch of both its cloud management offering and API. Part of the Amazon Web Service (AWS) program, Cloudability supports more than 80 cloud and application providers -- from Airbrake to GoogleApps to Zerigo -- to give companies the ability to monitor and analyze complete cloud spend across multiple vendors. Over 350 companies are already actively using the service through its closed beta version.
A new layer of the cloud stack, Cloudability provides companies running cloud services with recommendations on how to increase the efficiency of their cloud-use and provide actionable insight into unnecessary overages and unused instances. In addition, cloud users can now access their cloud billing and usage data from providers like AWS, Rackspace and Heroku via an API, and connect that to any business, financial system or web app they choose.
"Our process to keep track of cloud spending used to involve cumbersome downloading of CSV files, importing them into spreadsheets, and manually analyzing the data," said Jon Boutelle, CTO of Slideshare. "Cloudability automates this and saves us hours every month, and in fact, could have saved us over $5,000 in overages in a single weekend."
Cloudability is now tracking more than $10 million in cloud spend, and in its private beta identified an average of $2000 in efficiency gains per customer. By offering insights and recommendations for maximizing cloud efficiency, Cloudability makes running cloud services viable for any company, and eliminates the need to build resources in-house.
Cloudability Features and Functionality:
No software required, five-minute setup average
Daily combined, configurable email notifications tracking all expenditures
Detailed dashboard and reports revealing data by vendor, credentials, time frame and much more
Visual charting of total cloud spend over time, including breakdowns by service, vendor, category
Customizable budget limits and notifications
Recommendations for how to reduce waste and disable underused or unneeded resources
Offers customers insight on increased cloud spend efficiency
Enable the Cloudability API with one click
"Companies using cloud services today pay for what they use, but are not limited in the amount of cloud computing resources they can harness," said Mat Ellis, CEO and co-founder of Cloudability. "As a result, these infinitely scalable services are often left on long after they are needed, like a leaky tap in the bathroom. Cloudability solves this problem by giving companies a simple control center to monitor all of these services."
"Cloudability is focused on giving organizations the ability to see all of their cloud costs in one place and to be able to act upon those insights. In today's cloud boom market, this product is a must-have," said Hiten Shah, advisor to Cloudability and CEO of KissMetrics / Crazy Egg. "I'm excited to not only work with the Cloudability team as an advisor, but use the service for my own company."
Cloudability is part of the 2011 class of the Portland Incubator Experiment (PIE), which is a project of Wieden+Kennedy in partnership with Coca-Cola, Target, and Google. To learn more about Cloudability and begin maximizing the efficiency of cloud services today, visit cloudability.com.
About Cloudability
Cloudability is the easy way to manage and monitor all of your cloud costs in one place. Cloudability aggregates cloud expenditures into accessible and comprehensive reports to understand and manage costs, reduce waste, and identify opportunities for cost savings with alerts and efficiency recommendations. As a member of the Amazon Web Services provider program, Cloudability supports over 80 Cloud service providers, and offers JSON and XML APIs for connecting cloud billing and usage data to any business or financial system. Cloudability is based in Portland, Oregon, and was founded in 2011 by Mat Ellis, J.R. Storment and Jon Frisby.
Add to Digg Bookmark with del.icio.us Add to Newsvine
Media Contact
Jennifer Lankford
theMIX agency for Cloudability
Email Contact


Copyright @ Marketwire
Page: 1
Related Keywords:
cloud computing, IT, cloud services, SaaS, PaaS, data centers, Amazon, Amazon Web Services, CIO, Marketwire,unused, ,Financial,Internet Technology,Business,Email,
---