CloudBees Recognized With InfoWorld Technology of the Year Award for Leading Java Cloud Offering
CloudBees Java Platform-as-a-Service Recognized as Top Cloud Solution for 2012
(January 09, 2012)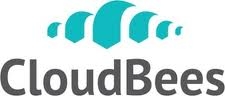 WOBURN, MA -- (Marketwire) -- 01/09/12 -- CloudBees, Inc., the Java Platform as a Service (PaaS) innovation leader, today announced that it has been recognized with the 2012 InfoWorld Technology of the Year Award for its industry-leading Java PaaS cloud offering. The recognition is the result of an InfoWorld Test Center review that was conducted by Editor Peter Wayner, a review which included three other competing vendors in the Java PaaS market to determine the most innovative Java cloud product. CloudBees' PaaS offering was chosen after a full analysis of all the products tested. For more info on the assessment, see here: Review: 4 Java Clouds Face Off.
"From the smartphones in our pockets to the data centers and clouds that are delivering the applications that businesses depend on, the technology landscape is changing faster than ever," said Doug Dineley, Executive Editor/Test Center at InfoWorld. "Drawn from the very best hardware, software, development tools, and cloud services we tested during 2011, our 2012 Technology of the Year Awards celebrate the products and services that are leading the way."
In his review, Editor Peter Wayner praised the CloudBees platform for its full application lifecycle offering in the cloud, as it enables Java developers to concentrate on building applications versus irrelevant maintenance tasks. According to Wayner: "Everyone likes the idea of constantly checking the code to make sure it works, but no one wants to do all of the work required to both maintain the code and keep the continuous integration server up and running. CloudBees would like to change this."
Wayner also highlights the benefits of the Jenkins-CI server, and the ability to leverage CloudBees' expanding partnership ecosystem easily within the platform. After testing the product, Wayner said, "I was able to check in code and wait for Jenkins to build it, test it, compile the documentation, and deploy it to the server. If I needed more, there were plenty of other services, plug-ins, and switches to flip."
"Here at CloudBees, we identify with the infrastructure challenges that Java developers face on a daily basis, and are committed to arming them with the tools necessary to easily develop and deploy applications in the cloud," said Sacha Labourey, CEO at CloudBees. "InfoWorld, specifically the Test Center, is a venerated resource for the IT community at large. Thus, it is an honor to receive the Technology of the Year Award for 2012, as it validates the quality of our technology, our team, and the emerging PaaS market."
Java is a trademark of Oracle Corporation. Other product or brand names are trademarks or registered trademarks of their respective holders.
For more information on CloudBees, please visit the company's Web site at http://www.Cloudbees.com.
About CloudBees
CloudBees (www.cloudbees.com) is the only cloud company focused on servicing the complete Java application lifecycle for cloud development and deployment -- without any servers, any virtual machines or any IT staff. The CloudBees platform today includes [email protected], a service that lets developers take their build and test environments to the cloud, and [email protected], which lets teams seamlessly deploy applications to production in the cloud.
CloudBees is also the world's premier expert on Jenkins, the most widely used continuous integration server. The company offers a Jenkins service as part of [email protected], as well as an on-premise enterprise solution, Nectar, which is available as a subscription. Backed by Matrix Partners and Lightspeed Venture Partners, CloudBees was founded in 2010 by former JBoss CTO Sacha Labourey and an elite technology team.
About InfoWorld
InfoWorld helps IT decision makers choose the right technology, within the context of a cohesive strategy for business impact at their organizations. InfoWorld identifies and promotes emerging technology segments that add unique value for the organizations that implement them, as well as the vendors that provide those solutions. Using an integrated communications approach including online, events, research, and a continued investment in the independent InfoWorld Test Center, InfoWorld analysts and editors provide hands-on analysis and evaluation, as well as expert commentary on issues surrounding emerging technologies and products. Visit InfoWorld at http://www.infoworld.com.
About International Data Group
International Data Group (IDG) is the world's leading technology media, events, and research company. IDG's online network includes more than 450 web sites spanning business technology, consumer technology, digital entertainment and video games worldwide. IDG also publishes more than 300 magazines and newspapers in 85 countries. IDG's media brands include CIO, CSO, Computerworld, GamePro, InfoWorld, Macworld, Network World, and PC World. IDG's lead-generation service, IDG Connect, matches technology companies with an audience of engaged, high-quality IT professionals, influencers, and decision makers. IDG is a leading producer of more than 750 technology-related events including Macworld Conference & Expo, LinuxWorld Conference & Expo, Entertainment for All Expo (E for All), DEMO, Storage Networking World, and IDC Directions. IDC, a subsidiary of IDG, is the premier global provider of market intelligence, advisory services, and events. More than 900 IDC analysts in more than 90 countries provide global, regional, and local expertise on technology and industry opportunities and trends.
Additional information about IDG, a privately held company, is available at http://www.idg.com.
Add to Digg Bookmark with del.icio.us Add to Newsvine
Copyright @ Marketwire
Page: 1
Related Keywords:
CloudBees, Info World Technology of the Year Award, Java Cloud, Platform as a Service, 2012, Cloud, Wayner, Internet,Digital Media Software,Communications,Gaming,Web,Smart Phone,PC Games,Applications,Research,Video,Applications,Storage,Networking,Internet,Business Issues,Hardware,Services,Software,Misc,Server Hardware,Server Computers,Switches,Internet Server Applications,Web Servers,IT Professionals,Marketwire, ,Games,Internet Technology,Game Technology,Business,Entertainment,Other,
---