Cloud-Based Software Company Appature Appoints Pharmaceutical Marketing Veteran Bob Harrell as VP Marketing, Healthcare
(June 07, 2012)

SEATTLE, WA -- (Marketwire) -- 06/07/12 -- Appature, Inc. (www.appature.com) today appointed Bob Harrell as the company's new Vice President of Marketing, Healthcare. Appature, a leading software-as-a-service (SAAS) provider for life sciences, offers a "surprisingly simple" relationship marketing platform that enables healthcare marketers to easily mine data, launch campaigns, and get actionable insights to drive deeper customer relationships and market share.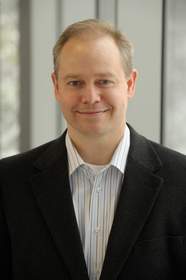 Harrell is known in the industry for innovation and leadership in the convergence of life sciences marketing and digital technologies. Leveraging this perspective, he will lead marketing efforts for Appature's solutions to the pharmaceutical and medical device industries, driving the next generation of thought leadership, relationship marketing vision, brand awareness and strategy for the company.
"Bob has always had a keen sense of where the industry is heading and how technology can be applied to the commercial aspects of our business," said Matt Emmens, Chairman, Shire PLC. "I'm confident he will bring great value to Appature in his new role."
"We are thrilled to have Bob's experience and tremendous vision for how pharma marketing must evolve to address the rapidly changing environment," said Kabir Shahani, CEO, Appature. "This is exactly the thinking and talent we need to continue to accelerate the growth of our business."
"I believe this is an exceptional opportunity and great time for me to join Appature," said Harrell. "The industry can no longer rely on the blunt instrument of mass campaigns to reach customers. The next five years are critical for pharma and medical device companies to develop the mature marketing capabilities already in place for industries such as retail, finance and consumer packaged goods. Appature's cloud-based relationship marketing software platform, Appature Nexus, is built to address this exact need. It enables both brand management and commercial operations teams to realize the value of data-driven 'informed marketing.' I look forward to helping grow Appature to the next level," added Harrell.
Bob joins Appature from Shire Pharmaceuticals, where he served as Director of Integrated Marketing since 2004, maximizing the value of Shire brands such as Vyvanse, Intuniv, Lialda, and Carbatrol. Prior to joining Shire, Bob worked in Prague, Czech Republic, where he led Marketing and Operations for an American-owned eBusiness startup. Earlier, Bob served as a Group Account Director for SimStar (now part of Rosetta Marketing), a Princeton-based RM/interactive marketing agency. Bob's 20 years in the pharmaceutical industry began in hospital sales for Merck, followed by field sales for Astra Merck. He then assumed a variety of positions with increasing responsibility at Astra Merck and AstraZeneca headquarters, including Product Communications Manager, Director of Field Communications, and Director of Strategic Communications.
About Appature, Inc.
Appature, Inc. is a Seattle-based technology company that provides a "surprisingly simple" cloud-based relationship marketing software platform, Appature Nexus, designed exclusively for healthcare and life science companies. Appature Nexus enables marketers to deepen brand relationships and drive share growth with a platform that integrates the marketing database, campaign management tool and analytics suite into one easy-to-use tool. Leaders in the pharmaceutical, medical device and consumer healthcare industries rely on Appature to realize the full potential of their customer relationships. Please visit www.appature.com.
Image Available: http://www2.marketwire.com/mw/frame_mw?attachid=2006146

Add to Digg Bookmark with del.icio.us Add to Newsvine
Contact:
Debby Fireman
Fireworks
Email Contact
610.547.2229


Copyright @ Marketwire
Page: 1
Related Keywords:
Appature, Bob Harrell, relationship marketing, marketing automation, campaign optimization, Czech Republic, Marketwire, Inc., Healthcare, Medical, Business, Science,
---