ClickSquared Selected as AlwaysOn Global 250 Winner
Recognized for Creating Technology Innovations for the Global Silicon Valley
(July 10, 2012)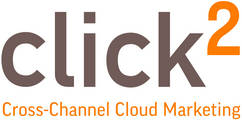 BOSTON, MA -- (Marketwire) -- 07/10/12 -- ClickSquared, a leading global provider of SaaS marketing software, today announced that it has been chosen by AlwaysOn as one of the AlwaysOn Global 250 winners. ClickSquared's inclusion in the AlwaysOn Global 250 signifies leadership amongst its peers for game-changing approaches and technologies that are likely to disrupt existing markets and entrenched players in the Global Silicon Valley. ClickSquared was selected by the AlwaysOn editorial team and industry experts spanning the globe based on a set of five criteria: innovation, market potential, commercialization, stakeholder value, and media buzz.
"This recognition from AlwaysOn is another proof point that ClickSquared's Cross-Channel Marketing Hub is delivering on its promise to help marketers communicate effectively with their customers. ClickSquared is the only company offering SaaS cross-channel campaign management software, enabling B2C marketers to design, manage and deliver data-driven marketing programs without the cost and complexity of 'big software,'" said Dan Smith, senior vice president of marketing at ClickSquared. "Our sophisticated, yet easy-to-use campaign management tools, customer intelligence capabilities, social media apps and predictive models allow marketers to concentrate on their strategy, brand and customers instead of wrestling with data, technology and multi-vendor integrations."
ClickSquared and the AlwaysOn Global 250 companies will be honored at AlwaysOn's tenth annual Innovation Summit at the Computer History Museum on July 23rd, 2012.
This two-day executive gathering highlights the significant economic, political, and commercial trends affecting the global technology industries. The Innovation Summit's goal is to identify the most promising entrepreneurial opportunities and investments in the global tech industry.
"This year's AlwaysOn Global 250 companies have been shaken up by the recent surge in on-demand and mobile innovation. This year's crop of robust, innovative applications has launched a complex world of interconnected, sophisticated data being used by a voracious consumer and business user base. Coupled with a massive smartphone and tablet adoption, the opportunities for this year's winners are unlimited," says Tony Perkins, founder and editor of AlwaysOn. "The 2012 AO Global 250 winners are driving the technology market into new, uncharted territory, representing the highest-growth opportunities we've seen in the private company marketplace in the history of the Global Silicon Valley."
The AlwaysOn Global 250 winners were selected from among thousands of domestic and international technology companies nominated by investors, bankers, journalists, and industry insiders. The AlwaysOn editorial team conducted a rigorous three-month selection process to finalize the 2012 list.
Over the past year ClickSquared has established itself as a disruptive player in the cross-channel marketing space, and was most recently recognized in Gartner's Magic Quadrant for CRM Multichannel Campaign Management.
A full list of all the AlwaysOn Global 250 winners can be found on the AlwaysOn website at:
http://www.aonetwork.com/AOStory/Announcing-2012-AlwaysOn-Global-250-Top-Private-Companies.
About ClickSquared:
ClickSquared is the only company offering SaaS cross-channel campaign management software, enabling B2C marketers to design, manage and deliver data-driven marketing programs across email, social, mobile, direct mail, survey, and web channels without the cost and complexity of "big software" and multi-vendor integrations.
ClickSquared's Cross-Channel Marketing Hub and value added services provide fast time-to-value, capture marketing efficiencies, deliver high ROI and create lasting value for organizations of all sizes.
ClickSquared has helped to build some of the world's best known brands including ARAMARK Parks and Destinations, The Boston Celtics, Capital One Bank, Miami Dolphins, Dr Pepper Snapple Group, Four Seasons Hotels and Resorts, Greyhound, HomeAway, Hyatt, Lenovo, Leading Hotels of the World and Santander. ClickSquared has offices across the United States, including its headquarters in Boston, Massachusetts as well as offices in the United Kingdom. For more information, call +1.857.246.7800 or visit http://clicksquared.com/ or via the links below:
Twitter: www.twitter.com/clicksquared
Facebook: www.facebook.com/clicksquared
About AlwaysOn
AlwaysOn is the leading business media brand networking the Global Silicon Valley. AlwaysOn helped ignite the social media revolution in early 2003 when it launched the AlwaysOn network. In 2004, it became the first media brand to socially network its online readers and event attendees. AlwaysOn's preeminent executive event series includes the Silicon Valley Innovation Summit, OnMedia, OnHollywood, IMPACT Venture Summit Mid-Atlantic, Venture Summit East, OnDemand, Venture Summit Silicon Valley, OnMobile, and GoingGreen Silicon Valley. The AlwaysOn network and live event series continue to lead the industry by empowering its readers, event participants, sponsors, and advertisers like no other media brand.
Add to Digg Bookmark with del.icio.us Add to Newsvine
CONTACT:
Tier One Partners
Erin Keefe
Email Contact
+1.617.512.9498


Copyright @ Marketwire
Page: 1
Related Keywords:
predictive analytics, data, marketing, data mining, Saas marketing, software, cross-channel, email, Internet,Digital Media Software,Communications,Web,Smart Phone,Applications,EMail,Social Media,Applications,Sales & Marketing,Networking,Internet,Social Media,Internet Server Applications,E-mail,Management,Business Media,Marketing,Management,Prosumer/Consumer,Business,Handheld PC/PDA,Marketing,PDA/Smartphone,email,USA,Marketwire,Sports,Internet Technology,Business,Football,Wrestling,Basketball,Email,england,Other,
---