ClickSquared Forms Strategic Partnership With Database Consultants Australia (DCA)
ClickSquared Expands Distribution to Australasia
(May 15, 2012)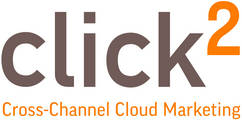 BOSTON, MA -- (Marketwire) -- 05/15/12 -- ClickSquared, a global provider of cross-channel marketing software and services, today welcomes its new distribution partner, Database Consultants Australia (DCA), into the company's partner program.
Headquartered in Melbourne, Victoria, DCA provides full service database marketing solutions to clients across the Pacific Rim. DCA chose ClickSquared's Cross-Channel Marketing Hub for its enterprise-class campaign management capabilities, actionable customer intelligence tools, ready-to-deploy social apps and full array of channel delivery options -- uniquely available in the cloud.
The partnership enables DCA to bring significant incremental value to its database clients without needing to purchase and integrate multiple marketing applications, acquire and manage application servers, license an expensive database management platform, or expand its datacenter.
"Working with value-add partners is central to ClickSquared's growth strategy," said Dan Smith, senior vice president, marketing at ClickSquared. "We are thrilled to partner with DCA to make the Hub available to cross-channel marketers in Australia, New Zealand and across the Pacific Rim. DCA's best-in-class data management capabilities and expertise make them an ideal partner for ClickSquared. Together, we can bring tremendous value to marketers across the region."
"As we evaluated enterprise-class marketing technology providers, ClickSquared was the only vendor providing a true SaaS offering," said Andrew White, group manager, DCA Data. "ClickSquared's Cross-Channel Marketing Hub marries campaign management, multi-audience database management and customer intelligence tools with delivery and execution across email, print, web, survey, mobile and social channels. By integrating the features and functionality typically found in stand-alone channel platforms with our already class leading life cycle Data Quality solutions and Business Process Outsourcing capabilities, DCA now has the ability to provide unique closed loop, eDM solutions."
For additional information on ClickSquared's Partner Program, please visit http://clicksquared.com/clicksquared-enables-agencies-and-marketing-services-providers-accelerate-their-clients%E2%80%99-marketing.
About ClickSquared
ClickSquared is the leading global provider of SaaS marketing software, enabling companies to engage intelligently and effectively with their customers across email, social, mobile, direct mail, survey, and web channels.
With ClickSquared, marketers can design, execute, and automate highly dynamic cross-channel campaigns and analytics-driven marketing programs to acquire new customers, increase cross-sell, reduce attrition, grow revenue and drive brand loyalty.
ClickSquared's cloud-based Cross-Channel Marketing Hub and value added services provide fast time-to-value, capture marketing efficiencies, deliver high ROI and create lasting value for organizations of all sizes.
ClickSquared has helped to build some of the world's best known brands including ARAMARK Parks and Destinations, The Boston Celtics, Capital One Bank, Miami Dolphins, Dr Pepper Snapple Group, Four Seasons Hotels and Resorts, Greyhound, HomeAway, Hyatt, Lenovo, Leading Hotels of the World and Santander.
ClickSquared has offices across the United States, including its headquarters in Boston, Massachusetts as well as offices in the United Kingdom. For more information, call +1.857.246.7800 or visit http://clicksquared.com/ or via the links below:
Twitter: www.twitter.com/clicksquared
Facebook: www.facebook.com/clicksquared
About Database Consultants Australia
Database Consultants Australia (DCA) is an innovative database development, data management and software development company that specialises in providing business critical customer management applications for organisations locally and internationally.
DCA's products and services are targeted at delivering high quality Customer Data Integration (CDI), Customer Relationship Management (CRM) and (e)DM solutions, which enable clients to improve their decision-making processes and grow their businesses through improved market analysis and better targeting of customer needs.
With offices in Melbourne, Sydney, Perth, Bangkok and Boston, DCA has extensive experience delivering cost effective IT solutions to large and small corporate and government clients across a range of industries.
Add to Digg Bookmark with del.icio.us Add to Newsvine
MEDIA CONTACTS:
Tier One Partners
Jill Monahan
484.244.5300
Email Contact

DCA
Tel: +61 3 9320 9000
Email Contact


Copyright @ Marketwire
Page: 1
Related Keywords:
cross-channel marketing, database marketing, Database Consultants Australia, cloud computing, Applications,Sales & Marketing,Database,Internet,Business Issues,Software Development,Cloud Computing,Data Management,Internet Server Applications,E-mail,Tools,Platforms,application services,Management,USA,Australia,New Zealand,Victoria,Marketwire, ,Internet Technology,Computer Science,Business,Email,england,
---