Claim Management Solutions Innovator, ClaimHub, Inc., Announces Launch of Mobile ClaimHub(TM) for iPhone
(November 04, 2009)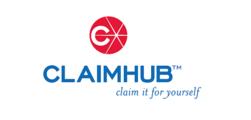 OVERLAND PARK, KS -- (Marketwire) -- 11/04/09 -- ClaimHub, the complete, easy to use, claim handling application, has expanded its Mobile ClaimHub(TM) to the Apple iPhone 3G delivering unmatched functionality for mobile / field claims personnel.
Mobile claims personnel need to 'work where they are' and expanding the Apple iPhone 3G user experience to Mobile ClaimHub(TM) allows just that... empowering the user to transform the way they work.
The new Mobile ClaimHub(TM) for iPhone application, which will be available for free download from the AppStore for ClaimHub customers, allows mobile / field claims personnel to more easily and quickly collaborate on a claim.
Mobile ClaimHub(TM) for iPhone users can use their iPhone camera to capture images of the accident scene, vehicle, or property damage and conveniently attach photos, documents, and even audio files with ease and speed.
Patrick Watkins, Client Services Manager for ClaimHub, says, "Mobile ClaimHub(TM) for iPhone has generated a lot of excitement among our customers, because it gives them the ability to work on their own preferred mobile device. Why shouldn't I be able to use my mobile phone to do my work?"
The same functionality is currently being developed for BlackBerry and will soon be extended to other mobile phone devices. ClaimHub Analytics(TM), ClaimHub's dashboard of key performance indicators, will also be available on the mobile phone applications.
"ClaimHub continues to lead the market in bringing mobile solutions that boost our customers' productivity and efficiency," said Sabrina Hightower, Senior Vice President for ClaimHub. "Combining ClaimHub's innovative features with a user's choice in their mobile device just makes sense for the business and their mobile workforce."
To view a demo of Mobile ClaimHub(TM) for iPhone, visit the following: http://www.theclaimhub.com/corp/ipch.wmv.
About ClaimHub, Inc.
ClaimHub, Inc. is focused on delivering state-of-the-art claims workflow solutions to property and casualty insurance companies, self-insureds, third-party administrators, and adjusters for auto physical damage, property, flood and catastrophic loss claims. Claim it for Yourself at www.theclaimhub.com.
For more information on ClaimHub, Inc., our technology or service solutions, please visit www.theclaimhub.com, email us at [email protected] or call one of our team members at 888.4.CLMHUB (888.425.6482).
Media Relations:
Patrick Watkins
ClaimHub, Inc.
Phone: 888.4.CLMHUB (888.425.6482), ext. 2012
E-mail: Email Contact


Copyright @ Marketwire
Page: 1
Related Keywords:
ClaimHub, Marketwire, Inc., Apple Computer, Communications Technology, Business, Email, Other,
---