Ci&T to Present on the Business Impact of Technical Debt at 2011 QCon Software Development Conference
(November 14, 2011)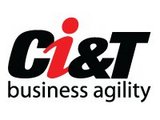 KING OF PRUSSIA, PA -- (Marketwire) -- 11/14/11 --

What:
Ci&T, a technology outsourcing and software product engineering company, today announced that it will be presenting at the 2011 QCon San Francisco Conference, taking place from Nov. 14-18, 2011. At the event, a practitioner-driven conference featuring presentations from more than 80 software development industry experts, Felipe Rubim, Systems Architect at Ci&T, will present on the "Software Architecture Improvements" track in a session titled "Technical Debt: Why You Should Care and What it Means to Your Business."
In the business of software development, "Technical Debt" refers to the consequences of poor architecture and a hasty development culture. By accruing it in development projects, teams risk ruining software quality, destroying productivity and jeopardizing morale. In this presentation, Felipe Rubim will offer developers a deeper understanding of the types of technical debt that exist, how to properly identify, manage and handle them, the roles of the Product Owner and the team in generating and paying the debt, and the relationship between technical debt and business outcome. Attendees will also receive practical, real-world examples of projects that have been hampered by technical debt, how it was managed and what can be done to avoid it in their own engagements.
Who:
Felipe Rubim is a Systems Architect and Team Lead at Ci&T. A member of the Ci&T team since 2004, Felipe specializes in leading technical teams on enterprise web development, including content management solutions using Drupal and JEE-based applications. He has been working with Agile and Scrum for the past five years. Prior to this position, Felipe was a JEE software developer at Ci&T.
When/Where:
QCon San Francisco will be held Nov. 14-18, 2011, at the Westin San Francisco Market Street, 50 Third Street, San Francisco, CA.
"Technical Debt: Why You Should Care and What it Means to Your Business" will take place on Thursday, Nov. 17, 2011, from 3:35-4:35 p.m. PT.
To view the complete agenda, visit: http://www.qconsf.com.
About Ci&T:
Ci&T (www.ciandt.com) employs agile methodologies and Lean principles to deliver application outsourcing, software product engineering and digital marketing services from development centers in Brazil, Argentina and China. With a strong commitment to innovation and high performance development teams that are collaborative, enthusiastic and committed to skills mastery, Ci&T is constantly on the forefront of discovering new ways to deliver value and eliminate waste in all its development projects. Established in 1995, Ci&T serves companies of all sizes from its global headquarters in Campinas, Brazil, with additional offices in Philadelphia, Atlanta, New Jersey, New York, London, Shanghai and Tokyo. For more information, visit www.ciandt.com.
Press Contact:
Ashleigh Egan
Articulate Communications Inc.
212.255.0080, ext. 12
Email Contact


Copyright @ Marketwire
Page: 1
Related Keywords:
Software Development, Ci&T, Application Development , Applications, Sales & Marketing, Productivity Applications, Internet, Business Issues, Software Development, Other Applications, Engineering/Scientific Software, Architecture, Internet Server Applications, Management, Pro AV, Management, Presentors, Business, Marketing, Business Issues, Presentation, Marketing, China, Brazil, Argentina, Marketwire, Inc., , Marketing Services, Internet Technology, Computer Science, Business, china,
---