Ci&T to Discuss the Global Impact of Ethical Consumerism at Temple University's Fox Conference
(November 09, 2011)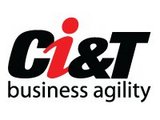 KING OF PRUSSIA, PA -- (Marketwire) -- 11/09/11 --

What:
Ci&T, a technology outsourcing and software product engineering company, today announced that Leonardo Mattiazzi, vice president of international business for Ci&T, will participate in a panel discussion on the topic of ethical consumerism as part of the Temple University Fox School of Business 4th Annual Conference.
In a new world where business extends past geographic borders, many companies have made a pledge to conduct business ethically. These companies must be increasingly vigilant to ensure that the products they are purchasing are being produced in adherence to ethical standards, a task that can be especially difficult when doing business in emerging markets. During the discussion, Mattiazzi and participants from the Fox School of Business, Cognizant and Federal Express will discuss how their own organizations have been impacted by ethical consumerism, the challenges that can be faced when working in a global environment and the feasibility of ethical consumerism to drive revenue.
Who:
Leonardo Mattiazzi is the vice president of international business at Ci&T, a global IT services company headquartered in Campinas, Brazil. Drawing on firsthand experience with clients all over the globe, Leonardo is an innovative leader, advancing the practice of Lean principles in IT, particularly in nearshore outsourcing. He blogs regularly about Nearshore Development for industry outlets that include Nearshore Americas and IDG Connect.
When/Where:
The Fox Conference will take place on Friday, Nov. 11, 2011, from 8:30 a.m. to 2:00 p.m. at Temple University, Alter Hall, 1801 Liacouras Walk, Philadelphia, PA.
The Ethical Consumerism panel will take place at 1:00 p.m. ET
To view the complete agenda and register, visit: http://foxconference.com/
About Ci&T:
Ci&T (www.ciandt.com) employs agile methodologies and Lean principles to deliver application outsourcing, software product engineering and digital marketing services from development centers in Brazil, Argentina and China. With a strong commitment to innovation and high performance development teams that are collaborative, enthusiastic and committed to skills mastery, Ci&T is constantly on the forefront of discovering new ways to deliver value and eliminate waste in all its development projects. Established in 1995, Ci&T serves companies of all sizes from its global headquarters in Campinas, Brazil, with additional offices in Philadelphia, Atlanta, New Jersey, New York, London, Shanghai and Tokyo. For more information, visit www.ciandt.com.
Press Contact:
Ashleigh Egan
Articulate Communications Inc.
212.255.0080, ext. 12
Email Contact


Copyright @ Marketwire
Page: 1
Related Keywords:
Ci&T, ethical consumerism, Sales & Marketing, Business Issues, IT Management, China, Brazil, Argentina, Marketwire, Inc., , Marketing Services, Business, china,
---