Ci&T and Acquia Form Strategic Partnership to Further Drupal Adoption
Collaboration Maximizes Performance and Support of Digital Marketing Management Strategies
(March 20, 2012)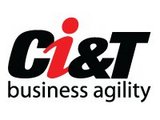 KING OF PRUSSIA, PA -- (Marketwire) -- 03/20/12 -- Ci&T, a Nearshore provider of value-driven web and mobile application services and software product engineering, and Acquia, the enterprise guide to Drupal, today announced their partnership to further advance the use of Drupal in managing multi-brand website content and digital marketing services projects. The collaboration expands Ci&T's participation in the Drupal community to meet customers' evolving global IT usage and development demands.
Ci&T was among the first advocates of provisioning open, integrated IT architectures and its customers already experience the measurable benefits of the open source content management platform.
With the flexibility to tackle the most common pain points for an organization's digital marketing strategies, Drupal lowers costs while centralizing multiple platforms under a single, easy-to-use CMS platform, in order to bridge the gap between marketing and IT departments.
With this new partnership, Ci&T will offer the exclusive experience of its high-performance teams for custom application development services, complemented by Acquia's comprehensive suite of Drupal enterprise-class support and cloud hosting products.
"Drupal is currently being used by developers in nearly 230 countries and we believe that Ci&T is helping change the landscape of how enterprises understand its versatile capabilities," said Tim Bertrand, VP of Worldwide Field Sales at Acquia. "This partnership is a stellar harmony of Acquia's sophisticated cloud offerings and enterprise-class support with Ci&T skillfully putting them into practice."
The collaboration is the latest step in expanding Ci&T's Drupal-focused business. They are members of the Drupal Association and will participate in this year's DrupalCon conference on March 19-23 in Denver. Ci&T's developers will share their experiences enabling Fortune 100 companies to be Drupal efficient and reap the benefits of open source deployments.
"Every company's digital marketing needs are different, but expectations of performance and quality never vary," said Felipe Rubim, chief technology architect, Ci&T. "The customization options for Drupal, coupled with our dedicated resources, are next to none for open source content management solutions. Our ongoing work with Acquia will improve how enterprises manage their multiple brand properties, at cost, while driving departmental interoperability and global initiatives."
About Ci&T:
Ci&T (www.ciandt.com) provides value-driven, Nearshore web and mobile application services and software product engineering. The company's high-performance teams employ agile methodologies and Lean principles to deliver innovative, value-generating projects for companies of all sizes, by leveraging the latest mobile, cloud and web technologies. A truly global company established in 1995, Ci&T is headquartered in Campinas, Brazil, with strategic locations across Latin America, North America, Europe and the Asia-Pacific region. For more information, visit www.ciandt.com.
About Acquia™, the enterprise guide to Drupal:
Acquia empowers enterprises with the open-source content management system Drupal. Co-founded by Drupal's creator in 2007, Acquia helps customers manage their growth and scale their online properties with confidence. Acquia's products, cloud infrastructure, and support enable companies to realize the full power of Drupal while minimizing risk as it's done for nearly 2,000 enterprise customers including Twitter, Al Jazeera, Turner, Intuit, World Economic Forum, Stanford University, Mercedes-Benz and NPR. See who's using Drupal at http://www.drupalshowcase.com. For more information please visit www.acquia.com or call 888.9.ACQUIA.
Press Contact:
Ashleigh Egan
Articulate Communications Inc. for Ci&T
212.255.0080, ext. 12
Email Contact


Copyright @ Marketwire
Page: 1
Related Keywords:
Ci&T, Drupal, Acquia, digital marketing, Sales,Marketing,Sales & Marketing,Productivity Applications,Internet,Business Issues,Management,Sales,Sales,Brazil,Marketwire, Inc., ,Marketing Services,Internet Technology,Business,
---