Ci&T Hits the Ground Running With runens
Mobile App Development Leader Launches iPhone App Exclusively for Runners, Raises the Bar for Employee Entrepreneurship
(April 27, 2011)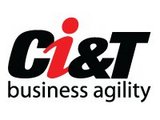 KING OF PRUSSIA, PA -- (Marketwire) -- 04/27/11 -- Ci&T, a technology outsourcing and software product engineering company, today announced the availability of runens, a new mobile app for the Apple iPhone designed exclusively for the dedicated runner. Guided by the mantra that "Running is social," this easy-to-use app enables users to connect and compete with a whole community of like-minded running enthusiasts, boosting their motivation to run and achieve their running goals. runens is the latest app developed through Ci&T's employee entrepreneurship program, which offers employees the opportunity to indulge their passion for technology, while still delivering innovative technology services to the company's valued clients.
The mobile app landscape is cluttered with apps marketed toward runners, most of which are designed for a general fitness audience and lack the features desired by the running enthusiast. runens from Ci&T has been built 100 percent for runners, promising a completely different experience: running physically alone, but connected to other runners within their community. With a simple-to-use interface and terminology that speaks specifically to runners, those who download runens can:
Select and set individual goals for runs that include 5K, 10K, Half Marathon, Marathon, Ultra-Marathon or Freestyle.
Gauge the time, distance and pace of each run, with built-in GPS functionality to pinpoint the exact location of the runner on a map.
Share and compare their goals and achievements with other runners in their community in real-time, driving the motivation to run even in inclement weather or other harsh conditions.
runens is a product of Ci&T's entrepreneurship program, which was recently featured in a March 2011 independent Forrester Research, Inc. report titled "Case Study: Ci&T --High Performance, Brazilian Style." Designed to foster a culture of innovation and greater employee satisfaction, the program provides employees with the resources to channel their passion for technology into their own unique projects. The program includes mentoring from senior Ci&T management and assistance in turning their applications into commercial products, as well as the time and additional resources required to develop, test and market these products from inside Ci&T's walls.
"What sets Ci&T apart from other high-performance cultures we've examined is its entrepreneur program, which embraces moonlighting developers, allowing them to develop new ideas within the safe confines of their existing employer while keeping a partial ownership stake in any potential value that an idea generates," writes the author of the Forrester Research report. "The result is a corporate culture that hangs onto its best and brightest talent while growing into a sizable player in the application outsourcing business."
"As an avid runner, I know that lack of motivation can often be the greatest hurdle to getting out for a run," said Marcio Cyrillo, Digital Evangelist for Ci&T. "But I also know that runners are driven by accomplishments, and I designed runens specifically so users could connect with other runners in their community and gauge their goals and achievements against these runners. I'm lucky to work at a company that allows me to indulge my passion so completely, and it's my hope that the runens app will become as important to die-hard runners as their favorite pair of running shoes."
Click here to download runens for the iPhone from Apple's iTunes store, and click here to learn more about Ci&T's innovative application development and product engineering services for global companies.
About Ci&T:
Ci&T (www.ciandt.com) employs agile methodologies and Lean principles to deliver application outsourcing, software product engineering and digital marketing services from development centers in Brazil, Argentina and China. A strong commitment to innovation has put Ci&T on the forefront of discovering new ways to deliver value and eliminate waste to help clients reduce costs and improve quality, speed and business agility. Established in 1995, Ci&T serves companies of all sizes from its global headquarters in Campinas, Brazil, with additional offices in Philadelphia, Atlanta, New Jersey, New York, London and Tokyo. For more information, visit www.ciandt.com.
Press Contact:
Mark Van Hook
Articulate Communications Inc.
212.255.0080, ext. 33
Email Contact


Copyright @ Marketwire
Page: 1
Related Keywords:
mobile development, mobile apps, running apps, fitness apps, Applications,Sales & Marketing,Productivity Applications,Business Issues,Other Applications,Engineering/Scientific Software,Management,China,Brazil,Argentina,Marketwire, Inc.,Apple Computer,Marketing Services,Business,china,Other,
---