Ci&T Delivers Global Enterprise System Integration for NSK Americas
Agile and Lean Practitioner Develops, Customizes and Deploys New Supply Chain Standardization Platform for Leading Ball Bearing Manufacturer
(February 01, 2012)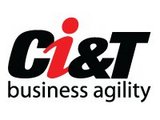 KING OF PRUSSIA, PA -- (Marketwire) -- 02/01/12 -- Ci&T, a Nearshore provider of value-driven web and mobile application services and software product engineering, today announced that it has delivered a new trading and supply chain application for NSK Americas, Inc. (Headquarters: Ann Arbor, Mich.). Leveraging its unique combination of Agile development methodologies and Lean principles, Ci&T determined the business goals of the new system then developed, customized and deployed the features of this system in complete alignment with the business objectives.
As one of the world's largest manufacturers of ball bearings, NSK sought to implement a new enterprise system that would standardize business processes across its supply chain, enabling business units across the Americas to gain visibility into the demand and inventory of its business. To achieve this, the company decided to replace multiple legacy systems, which had been in use for more than 40 years, with a single, integrated system that would support the company's commercial and supply chain management processes and ensure the governance and standardization of business processes across its operations in the region.
Upon selecting Ci&T for delivery of the project, the two companies set about planning the scope of work, which included 311 items, divided into 48 components, to be customized and implemented according to unique specifications for each country. Using value engineering, a key principle of Lean IT, Ci&T analyzed, prioritized and implemented new features based on its ability to contribute value to NSK's business. The system is now live in Mexico, Argentina and Miami, Fla. and is scheduled for deployment in Brazil, Canada and the United States in 2012.
"Ci&T had a clear understanding of what was crucial in the project, and the resulting solution has simplified our processes considerably, with a 25-percent reduction in response time to required tasks," said Randy Pomerville, Director, Information Systems and Technology, NSK Americas. "We expect further benefits as the system goes live across additional NSK business units."
As part of the project, more than 100 NSK employees were trained on more than 60 business processes standardized within the new system, resulting in more than 700 hours of training throughout the development. Ci&T's Lean principles and culture, which emphasize innovation and constant delivery of value with a minimum of waste, made a significant impact on NSK Americas' own business and culture.
"The Lean culture and development principles Ci&T brought to the execution of the project were highly structured, and gave us the peace of mind to know that the Lean approach would yield value for our business," said Pomerville. "The Lean culture is something we've started introducing into our own business as a result, and is one of the greatest legacies Ci&T has brought to us."
"NSK Americas is witnessing the benefits of the Lean philosophy firsthand, and has already received incredible value from it," said Leonardo Mattiazzi, vice president of international business for Ci&T. "The success of this project is a testament to the strength of Lean not only as a development approach, but also as a real catalyst for positive cultural and business change."
About NSK Americas
NSK Americas is a member of the NSK Ltd. group of companies headquartered in Tokyo, Japan. As one of the world's leading bearing manufacturers, it produces and distributes over 100,000 different types of bearings, linear motion and automotive component products.
In the United States, NSK operates with strategically located distribution centers that supply both the original equipment and industrial distribution market. Its network of authorized distributors have the expertise, inventory and delivery systems to meet industry needs -- working in partnership with NSK sales and engineering teams to ensure that industry's needs are met with precision and speed. For more information visit http://www.nskamericas.com.
About Ci&T:
Ci&T (www.ciandt.com) provides value-driven, Nearshore web and mobile application services and software product engineering. The company's high-performance teams employ agile methodologies and Lean principles to deliver innovative, value-generating projects for companies of all sizes, by leveraging the latest mobile, cloud and web technologies. A truly global company established in 1995, Ci&T is headquartered in Campinas, Brazil, with strategic locations across Latin America, North America, Europe and the Asia-Pacific region. For more information, visit www.ciandt.com.
Press Contact:
Mark Van Hook
Articulate Communications Inc.
212.255.0080, ext. 33
Email Contact


Copyright @ Marketwire
Page: 1
Related Keywords:
application development, systems integrator, IT outsourcing, Office Equipment, Sales, Sales & Marketing, Productivity Applications, Internet, Business Issues, Management, Sales, Sales, Canada, USA, Japan, Brazil, Argentina, Marketwire, , Internet Technology, Business, mexico,
---