Church Web Works and Splat Interactive Partner to Reach New Devices Including iPhone, iPad and Yahoo! Connected TV
(March 09, 2011)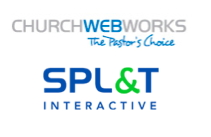 Renton, WA (PRWEB) March 9, 2011
Church Web Works, an industry leader in web content management for faith-based organizations, today announced a strategic partnership with Splat Interactive to extend their platform to Connected TV and to smart phones. Their partnership with Splat will enable CWWs broad customer base of churches and other Christian non-profits to reach new devices beyond the web.
Consumers expect to access the information they need whether on the web, a Connected TV, or a smart phone, explained Splat's Chief Technology Officer Stephen Fishburn. Church Web Works has an easy-to-use but sophisticated CMS platform that enables Christian organizations to publish to the web. For thousands of churches, our partnership extends that platform to the living room and to the purse or the pocket.
Churches today are actively trying to reach their members and the community at large wherever they are. CWW Version 5, which was released to select customers in January, supports a media center with video and audio streaming, advanced tools to manage a unique look-and-feel for each churchs web site, online form creation, calendaring, and deep integration with Facebook and Twitter.
Church Web Works is pleased to partner with a leading technology company like Splat, said Gavin Fysh, CWWs Chief Executive Officer. Our platform is used by thousands of churches every day to reach their members and their communities. Using the same CWW user interface our customers are familiar with today, well now be able to extend their reach to the three screens people use every day to keep informed, inspired, and entertained.
The three-screen user experience will be launched this spring on the web and Yahoo! Connected TV as well as on iPhone and iPad with New Life Church in the Seattle area and with World Vision, a Christian humanitarian organization dedicated to working with children, families, and their communities worldwide to reach their full potential by tackling the causes of poverty and injustice.
Church Web Works has done a great job helping us connect with our community through our web presence, said Pastor Loran Lichty at New Life. We love Church Web Works, and were looking forward to extending our web presence to the TV and to smart phones.
In addition to enabling new features on the web with Version 5, features unique to Connected TVs and smart phones will be implemented including a store front for distributing small group content, mobile giving, video streaming, and audio streaming of Christian radio stations.
About Church Web Works
Church Web Works develops creatively inspired software for churches and faith-based organizations, cultivating connection and empowering people. The company builds simply powerful websites on its content management platform, which places easy-to-use tools in the hands of people and allows any church to have an engaging web presence.
For the latest demonstrations of Church Web Works Version 5 platform, please visit http://www.churchwebworks.tv.
Church Web Works is a Razor Planet, Inc. company.
About Splat Interactive
Splat Interactive offers applications and development services in Connected TV and mobile to consumers and media companies throughout the world. The company operates both professional services and consumer products divisions including the entertainment application Splat.TV, an app that makes TV more social. The companys blog, TekNerve, offers daily news and opinion on industry trends.
###
Read the full story at http://www.prweb.com/releases/2011/03/prweb5146794.htm.
Page: 1
Related Keywords:
computing and information technology,satellite technology,wireless technology,science and technology,technology (general),identification technology,agricultural research and technology,education,adult education,further education,religious education,mass media,news media,media,social security,social sciences,social issue,social issues (general),social conditions,social problems,social services,social conflict,design and engineering,freedom of religion,religion and belief,nature religion,internet,computing and information technology,
---