China Entertainment Conglomerate Is Born
China Mainstream Media National Film Capital's Beijing Headquarters Makes Initial Investments in $300 Million of 10 English Language Co-Production Films and Will Start Major Investment in Chinese Cinemas
(June 19, 2012)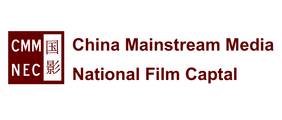 LOS ANGELES, CA -- (Marketwire) -- 06/19/12 -- China Mainstream Media National Film Capital's Beijing headquarters (National Film Capital) announces at the Shanghai Film Festival the initial investment of over $300 Million USD in ten English-language co-production films. The first signed deal is Stan Lee's new tent pole, "Ming: the Annihilator." Stan Lee is the creator (co-creator) of "Amazing Spider Man," "The X-Men," "The Fantastic Four," and "Iron Man." Another project they will be working on entitled "Tibet Code" is an adventure fantasy about the untold secrets of Tibet and described as the Chinese version of "Harry Potter," among other projects.
The government backed film fund group will also start major investment in the distribution/exhibition sector in China, investing in chain of cinemas in China, which will result in over 300 cinemas and provide approximately 2000 new screens in coming years.
"The company is positioning itself to become a major proponent of the vastly growing China entertainment business and a preferred partner for Hollywood who is looking to expand their film businesses in China," said the group's chief executive officer, Mr. Wang Guo Wei.
"The rapidly growing Chinese film industry needs Hollywood expertise and Hollywood needs the Chinese market. We are the perfect one-stop China turnkey partner for Hollywood, from funding the top-level English language film projects to help in the process of getting government approvals, and facilitating co-production and China domestic distribution," said Ms. Liu Yuan, co-chairman and president of China Mainstream Media National Film Capital Hollywood. The Group's Hollywood division is responsible for selecting and setting up Hollywood strategic business partnership -- receiving, selecting and participating in green lighting the projects that are originated from Hollywood, while also looking for co-production partners for China originated projects.
The group chairman is Mr. Yang Bu Ting, who is also the current Chairman of China Film Distribution & Exhibition Association (Government subsidiary) and Chairman of China Film promotion international (Government subsidiary). He has been dubbed as the most respected and the most popular Chinese movie executive in Hollywood. The group general advisor is Mr. Li Qian Kuan, who is also the Chairman of China Film Foundation.
About China Mainstream Media National Film Capital Hollywood Inc.
China Mainstream Media National Film Capital Hollywood Inc. is a media investment company. Its headquarter National Film Capital is based in Beijing. The Group has offices in Beverly Hills. Its executive team is focused on co-producing and co-financing English language studio quality projects. The company serves as a turnkey partner for major studios, leading producers, and talent looking to enter the China market. For more details: http://www.cmmmedia.com/.
CONTACT:
Media Contact
China Mainstream Media National Film Capital Hollywood Inc.
Email Contact


Copyright @ Marketwire
Page: 1
Related Keywords:
China Mainstream Media National Film Capital Hollywood Inc. , China,Marketwire, Inc.,Film,Business,Entertainment,china,Other,
---