China Cablecom Receives First Payment on Sale of Its Hubei Assets
(April 03, 2012)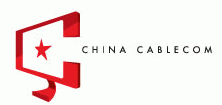 SHANGHAI, CHINA -- (Marketwire) -- 04/03/12 -- China Cablecom Holdings, Ltd. ("China Cablecom" or the "Company") (OTCBB: CABLF) has reported that, as per its previous announcement, the Company's joint venture partner Hubei Chutian Radio & Television Information Network Company Limited ("Hubei SOE") has agreed to purchase its Hubei assets for a total of RMB 374 million. The Company is pleased to announce today that it has received the first payment of RMB 50 million.
In accordance to the terms of the agreement, the Company has signed a JV Termination agreement with Hubei Chutian Shi Xun Network Company Limited ("Hubei JV"). The following is a schedule of payments for 2012:
--------------------------------------------------------------------------- Amount Date Deliverable --------------------------------------------------------------------------- RMB 50 million April Completed RMB 101 million mid-May Upon signing of Share Transfer Agreement RMB 50 million late May To be received RMB 50 million mid-June To be received RMB 123 million mid-July To be received ---------------------------------------------------------------------------
The company has announced that it will use proceeds of the sale to reduce the Company's outstanding debt and any excess proceeds will be used to increase shareholder value going forward.
On October 20, 2011, the Company announced that it had received an offer from its joint venture partners to purchase its assets in Hubei. The acceptance by China Cablecom for the offer was mandated by the State Administration of Radio, Film, and Television (SARFT) and made in compliance with provincial regulatory policies.
About China Cablecom
China Cablecom is a joint-venture provider of cable television services in the People's Republic of China, operating in partnership with a local state-owned enterprise ("SOE") authorized by the PRC government to control the distribution of cable TV services through the deployment of analog and digital cable services. China Cablecom has consummated the acquisition of a 55 percent economic interest in a cable network in Hubei province with paying subscribers exceeding 1,100,000. The Company originally acquired operating rights of the Binzhou Broadcasting network in Binzhou, Shandong Province in September 2007 by entering into a series of asset purchase and services agreements with a company organized by SOEs, owned directly or indirectly by local branches of State Administration of Radio, Film and Television in five different municipalities to serve as a holding company of the relevant businesses. China Cablecom now operates 28 cable networks with over 1.67 million paying subscribers. China Cablecom's strategy is to replicate the acquisitions by operating partnership models in other municipalities and provinces in the PRC and then introducing operating efficiencies and increasing service offerings in the networks in which it operates.
Safe Harbor Statement
The matters discussed in this press release contain "forward-looking statements" as defined in the Private Securities Litigation Reform Act of 1995. Forward-looking statements contained in this presentation and in the Company's other written and oral reports are based on current Company expectations and are subject to numerous risks, uncertainties and assumptions. Any forward-looking statements are not guarantees of future performance and actual results of operations, financial condition and liquidity. The forward-looking statements herein speak only as of the date stated herein and might not occur or the actual results may differ materially in light of these risks, uncertainties, and assumptions. The Company undertakes no obligation and disclaims any obligation to publicly update or revise any forward-looking statements, whether as a result of new information, future events, or otherwise. You should carefully consider these factors, as well as the additional risk factors outlined in the filings that the Company makes with the U.S. Securities and Exchange Commission, including the Annual Report on Form 20-F filed on July 28, 2011.
Debra Chen
212-837-7798


Copyright @ Marketwire
Page: 1
Related Keywords:
China Cablecom, USA, China, Marketwire, , Financial, Film, Television, china, Other,
---