China Beige Book(TM): The Most Comprehensive Survey Ever Conducted on National, Regional, and Sectoral Economic Conditions in the People's Republic of China
(June 07, 2012)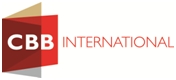 NEW YORK, NY -- (Marketwire) -- 06/07/12 -- The eagerly anticipated first quarterly report of the new China Beige Book™ has been published. Representing a new generation of data-driven analysis, the China Beige Book™ is designed to identify new and growing trends in China's regional economies, key industries and core sub-sectors before they are recognized by the market at large.
Using methodology adapted from the U.S. Federal Reserve's "Summary of Commentary on Current Economic Conditions," popularly known as The Beige Book, the China Beige Book™ is a quarterly report that evaluates China's economy by region, industry, and sub-sector, and then tracks how these areas change over time. It is designed to present the most accurate snapshot possible of real-time conditions within the various regional economies and key industries -- and, by extension, China's economy as a whole.
"Unlike other economic reports, China Beige Book™ focuses not on nationwide numbers that have little actual use for investors, but rather specific industry trends within and across China's disparate regions," said Leland Miller, President of CBB International. "Nothing like this product has ever been produced."
The China Beige Book™ represents the first large-scale compilation of economic data on the entire Chinese economy derived totally independently of official government figures. It provides market participants with both comparative and forward-looking commentary, utilizing a combination of qualitative and quantitative measures to document changes in local and regional economies.
China Beige Book™'s proprietary research model combines qualitative, in-depth interviews with C-suite executives with quantitative polling of nearly 1,800 leading firms across China. Similar to the U.S. Fed's Beige Book, interviews are spread across eight economically-coherent regions and target eight core industries within each region: Manufacturing, Finance, Retail, Service, Transportation, Real Estate & Construction, Agriculture, and Mining. Within those industries, key sub-sectors are also evaluated and tracked.
About CBB International:
The China Beige Book™ is produced by CBB International, an international consultancy specializing in China with decades of collective experience in the global macro and political risk industry. For more information on the China Beige Book™, please see www.ChinaBeigeBook.com.
Contact:
CBB International
Email Contact


Copyright @ Marketwire
Page: 1
Related Keywords:
CBB International, USA,China,Marketwire,china,Other,
---