Chicago Literary Hall of Fame to Honor Gene Wolfe
(January 11, 2012)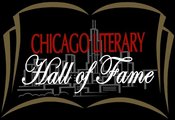 CHICAGO, IL -- (Marketwire) -- 01/11/12 -- Supporters of the Chicago Literary Hall of Fame and members of Chicago's literary and arts communities will gather at the incredible Sanfilippo Estate on March 17, 2012, to present Gene Wolfe with the first "Fuller Award," acknowledging an outstanding lifetime contribution to literature.
The Master of Ceremonies for the evening will be Gary K. Wolfe, Professor of Humanities and English at Roosevelt University and award-winning editor and critic. Neil Gaiman, Peter Straub, Luis Urrea, Michael Swanwick, Michael Dirda, and Audrey Niffenegger are just a few of the many luminaries set to pay tribute to the writer whose body of work, including the Chicago-set FREE LIVE FREE, distinguishes him as one of the city's finest literary treasures.
"Gene Wolfe is one of the premier writers of science fiction and fantasy in the past fifty years," said Chicago Writers Association board member and writer Valya Dudycz Lupescu. "His writing stretches beyond the limitations of genre. We are planning an unforgettable evening to celebrate his work."
The award presentation includes a staged reading of one of Gene's short stories, adapted by Chicago writer Larry Santoro and performed by members of Terra Mysterium. After the reading, guests will be treated to a concert by R. Jelani Eddington, one of the world's most accomplished pipe organists on Sanfilippo's 80-rank, 8,000 pipe organ.
Those who purchase a Dinner Ticket will enjoy a meal featuring delicacies from Barrington's own chef Jeramie Campana of Wild Asparagus. While enjoying dinner and wine in the Carousel Pavilion, guests will be treated to speeches and toasts by Gene Wolfe's family and friends.
Proceeds from the event will go toward a permanent home for the Chicago Literary Hall of Fame, currently housed at the Cliff Dwellers Club of Chicago.
"We need a space that will enable us to permanently exhibit the story of Chicago's great literary heritage," said Chicago Literary Hall of Fame Executive Director Donald G. Evans. "As we enter Year Three, we've set ourselves to really make a difference in our community and beyond."
Tickets, which must be purchased in advance, are available online at http://genewolfesanfilippo.eventbrite.com/.
About the Chicago Writers Association
The CWA is a federally registered 501(c)(3) not-for-profit organization with over 300 members, ranging from aspiring novelists to published authors, journalists, and poets.
Valya Dudycz Lupescu
Email Contact
(773) 403-1144


Copyright @ Marketwire
Page: 1
Related Keywords:
Chicago Writers Association, Marketwire, , Literature, Lifestyle, Science, Family,
---