Chibougamau and Its Mayor Call Upon BELL TV and Videotron to Bring IDNR-TV Service to the Nord-du-Quebec Region
(February 22, 2012)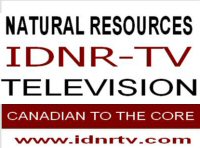 MONTREAL, QUEBEC -- (Marketwire) -- 02/22/12 -- In a letter to the high management of Videotron (Quebecor Media) and to BELL TV, the mayor of Chibougamau, Ms. Manon Cyr, recently requested to receive the IDNR-TV signal in Chibougamau-Chapais. IDNR-TV is the only channel dedicated entirely to the world of natural resources.
Mayor Cyr argued that, in addition to their own mission, the ultimate purpose of mass media is to support communities in their crucial stages of development - a right that appears being denied by some TV signal distributors. Pointing to the rapid development in the Nord-du-Quebec region, especially in the mining industry and in the Chibougamau-Chapais area, Ms. Cyr claimed that INDR-TV's programming was, clearly, the only one combining the primary interests of her population with programmes aimed at uniting people. The programmes present a reality that brings us together, the mayor added.
Citing the cases of the Abitibi region and Fermont, which both receive INDR-TV's signal, the mayor stated that it was not right or fair, particularly for the Nord-du-Quebec community, that her region be denied access to an audio-visual resource that would create a sense of belonging and collective pride.
For Ms. Cyr, being denied such a service is a sort of violation of a fundamental collective right, a violation that reinforces the second-class status of citizens in mining region communities. Ms. Cyr believes that this situation is unacceptable given the region's current indicators of explosive growth, which is only expected to accelerate. For this mayor, such growth more than justifies receiving a television service in tune with the Nord-du-Quebec community's daily life, which has little in common with urbanized programmes shown by most mainstream channels.
"A television station offering strong local flavour is one of the keys to sustaining a rich and rewarding local lifestyle. Combined with job development, it allows new generations of workers, both young and old, to maintain roots they would otherwise lose", continued the mayor, who has garnered many supporters.
Fearing that her request would fall through the cracks, the mayor concluded by stating that she felt it was necessary to also speak to the Federal Minister for Natural Resources, Joe Oliver; his counterpart in Quebec, Clement Gignac; the many elected representatives of the Conference regionale des elus de la Baie-James (CREBJ); the Ungava MP, Luc Ferland; and finally, Mayor Steve Gamache in the neighbouring town of Chapais.
Contacts:
Cohn&Wolfe / Montreal
Alexandre Dumas
514.845-7068 (Direct line) or 514.898-4636 (Mobile)
[email protected]


Copyright @ Marketwire
Page: 1
Related Keywords:
Natural Resources Television (IDNR-TV) , Marketwire, ,Television,Lifestyle,
---