ChaCha.com Is the Fastest-Growing Website in the Quantcast Top 100
ChaCha's "Answers" Website Zooms Past NFL.com, Time.com, Ticketmaster.com and FoxSports.com
(November 16, 2009)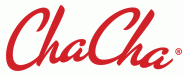 INDIANAPOLIS, IN -- (Marketwire) -- 11/16/09 -- According to Quantcast data, ChaCha.com has been the fastest-growing website in the past six months, climbing over 900 spots into the Top 100 US websites. ChaCha now has more than 12 million monthly unique visitors getting answers via texting 242-242, calling 800-224-2242, or visiting the ChaCha.com website.
"Launched less than a year ago, we are extremely proud that ChaCha.com is the fastest-growing website and now is in the Quantcast Top 100. On the mobile side, ChaCha is second only to Twitter in mobile text growth, according to Nielsen. This positions us as the #1 place to find answers via website ChaCha.com or via your mobile phone," says Scott A. Jones, CEO of ChaCha. "Through all of these access points, ChaCha has already answered over 300 million questions in less than two years."
"ChaCha, the answers service, allows users to go online, call or text questions on mobile phones and receive answers within minutes for free by texting 242-242, visiting m.chacha.com, downloading ChaCha's iPhone app, or calling 1-800-2-ChaCha. User may also ask questions via @chacha on Twitter."
Among the top-branded sites that ChaCha.com has recently passed in monthly traffic are: NFL.com, Time.com, Newsweek.com, USAToday.com, Ticketmaster.com, FoxSports.com and HowStuffWorks.com.
ChaCha (www.chacha.com) a free mobile answers service, allows users to call 1-800-2-ChaCha(TM) or text questions to ChaCha (242242(TM)) on mobile phones and receive answers within minutes. Its unique advertising solutions provide pay-for-engagement opportunities for advertisers like Palm, IKEA, Coca-Cola, McDonald's and the Obama Campaign to precisely target and embed their messages within millions of text conversations. Unlike traditional media, ChaCha's advertising platform is simple, results-driven and measurable. ChaCha's mobile service now delivers over 35 million impressions each month to 2 million mobile users.
Proven innovator and entrepreneur Scott A. Jones created ChaCha in December 2005 and then launched the mobile service in January 2008. ChaCha is funded by Bezos Expeditions, the personal investment firm of Jeff Bezos; Morton Meyerson, former President and Vice Chairman of EDS as well as Chairman and CEO of Perot Systems; Rod Canion, founding CEO of Compaq Computer; the Simon family; and Jack Gill, Silicon Valley venture capitalist.
George H. Simpson
203.521.0352
Email Contact


Copyright @ Marketwire
Page: 1
Related Keywords:
ChaCha, Communications, Digital Audio, iPods, iphone, Marketwire, Apple Computer, Communications Technology, Football,
---