ChaCha and The Partnership at Drugfree.org Team Up to Prevent Teen Drug Abuse
Engaging Content and Relevant Video Help Make a Difference
(January 20, 2011)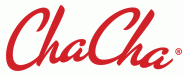 INDIANAPOLIS, IN -- (Marketwire) -- 01/20/11 -- ChaCha, the #1 free, real-time answers service that has answered over a billion questions, today announced that it is collaborating with The Partnership at Drugfree.org, a nonprofit that helps parents prevent, intervene in and find treatment for drug and alcohol use by children. The collaboration encompasses mobile advertising, including both SMS text messaging and mobile video advertising (MMS), and valuable content additions to ChaCha's rapidly-growing questions-and-answers database that allows users to get smart answers when they ask about drugs, medication, alcohol and related topics.
In December, the companies collaborated and ran one of the biggest public service campaigns in mobile history, to help prevent teens and tweens from abusing medicines. Through ChaCha's mobile advertising, targeted messages were sent to teens and parents based on age and topic that helped educate them about the health risks posed by teen medicine abuse. SMS text user response rates were "off the charts" with an average response rate of 4 percent. The best performing text ads achieved a 9.8 percent response rate. See http://cdn.chacha.com/partners.chacha.com/miscellaneous/DrugFree%20org_Screen%20Shots_Jan%202011.pptx for a range of both SMS and MMS executions.
ChaCha users ask over 20 million questions per year related to medicine, drugs, alcohol and treatment. Here are some example questions:
What is the most addictive drug in the world?
What is one of the best drug rehab centers in the US?
What does marijuana do to you?
Does Portugal have the answer to fighting drug addiction?
Can you get high from cough medicine?
Where are some long-term effects of drug use?
For more information, a partner page can be found at this link:
http://www.chacha.com/topic/the-partnership-at-drugfree.org
"Both online and via mobile devices, ChaCha has enabled us to reach their targeted audience of teens/young adults, as well as the parents we serve with educational, lifesaving messages about teen substance abuse," says Hilary Baris, Digital Media and Marketing Director for The Partnership at Drugfree.org. "We were incredibly impressed by ChaCha's reach and the level of engagement at which their audience responded to our messages. This has proven to be a successful partnership."
"ChaCha is all about being that helpful 'friend' you turn to when you have a question that needs a quick, reliable answer," says Scott Jones, ChaCha's CEO. "Through the personal exchange that occurs with our 63,000 guides, we have developed a high level of trust and intimacy with our very engaged youth audience. This encourages ChaCha users to ask us the tough questions, including those about abusing drugs. We know we can leverage our tight, 'smart-friend' relationships to help steer youth to a better course and help parents find support on this critical issue."
The Partnership at Drugfree.org (Drugfree.org) is a nonprofit organization that helps parents prevent, intervene in and find treatment for drug and alcohol use by their children. Bringing together renowned scientists, parent experts and communications professionals, this public health nonprofit translates current research on teen behavior, parenting, addiction and treatment into easy to understand resources at drugfree.org. The organization also reaches families through its community education programs which focus on local drug and alcohol issues of concern for parents, youth and the Hispanic community. The Partnership at Drugfree.org depends on donations from individuals, corporations, foundations and the public sector and is thankful to SAG/AFTRA and the advertising and media industries for their ongoing generosity.
ChaCha (www.chacha.com) is the leading free, real-time answers service and has emerged as the #1 way for advertisers to engage with the audience of their choice. Through its unique "ask-a-smart-friend" platform, ChaCha has answered more than one billion questions since launch from more than 25 million unique users per month via online (www.chacha.com), SMS text (242-242), Twitter (@chacha), Facebook app, iPhone app, Android app, and voice (1-800-2-ChaCha™). ChaCha works with major brand advertisers across platforms such as Paramount Pictures, McDonald's, Palm, Coca-Cola, AT&T, Sony, Johnson & Johnson, P&G, Wal-Mart, Best Buy, The CW Network, Universal Digital Studios, and hundreds of others, ChaCha.com is one of the fastest growing mobile publishers according to Nielsen and is ranked in the Top 100 websites according to comScore and Quantcast.
ChaCha was co-founded by proven innovator and entrepreneur Scott Jones and is funded by VantagePoint Venture Partners; Rho Ventures; Bezos Expeditions; Morton Meyerson, former President and Vice Chairman of EDS as well as Chairman and CEO of Perot Systems; Rod Canion, founding CEO of Compaq Computer; the Simon family; and Jack Gill, Silicon Valley venture capitalist.
Add to Digg Bookmark with del.icio.us Add to Newsvine
George H. Simpson
203.521.0352
Email Contact


Copyright @ Marketwire
Page: 1
Related Keywords:
mobile answers, search, questions, answers, SEO, SEM, mobile advertising, web advertising, Internet Media, Mobile Video, Portugal, Marketwire, Sony, Apple Computer, Internet Technology, Adults, Teens, Children, Parents,
---