ChaCha Users Spellbound by Release of Latest Harry Potter Installment
"Harry Potter and the Deathly Hallows Part 2" Sparks High Fan Interaction Throughout Opening Weekend
(July 18, 2011)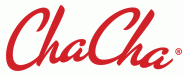 INDIANAPOLIS, IN -- (Marketwire) -- 07/18/11 -- ChaCha, the #1 free real-time question-and-answer service, received a heavy influx of questions about the final installment of the Harry Potter series from moviegoers throughout the film's opening weekend in the US, topping all other major releases this summer and more than doubling the volume of inquiries corresponding to the latest Twilight franchise release, "Eclipse."
The top 10 questions asked about "Harry Potter and the Deathly Hallows Part 2" during premiere weekend included:
1. How long is Harry Potter and the Deathly Hallows Part 2?
2. How old is Daniel Radcliff?
3. When did the first Harry Potter movie come out?
4. How tall is Daniel Radcliff?
5. What are some Harry Potter spells?
6. When did the first Harry Potter book come out?
7. How many Harry Potter movies are there?
8. Does Harry Potter die?
9. When is Harry Potter's birthday?
10. What are the 7 horcruxes in Harry Potter?
"Harry Potter and the Deathly Hallows Part 2" is the most anticipated movie of 2011.
In recent months, ChaCha has seen a tremendous lift in queries around movies and movie related content. Big films of 2011 -- "Transformers: Dark of the Moon" (June 28, 2011), "Pirates of the Caribbean: On Stranger Tides" (May 20, 2011), "The Hangover Part II" (May 26, 2011) and "Harry Potter and the Deathly Hallows Part 2" were extremely popular with ChaCha users and contributed to over 180% growth in query volume compared to 2010. This growth equates to millions of users coming to ChaCha each week for the latest information on movie releases, and has solidified ChaCha's position as one of the leading publishers in digital entertainment.
On ChaCha.com
Harry Potter related content on ChaCha.com is also seeing a heavy boost in traffic. Emma Watson is currently trending as the 3rd most popular topic on ChaCha.com overall. Also popular on ChaCha.com are quizzes about the Harry Potter books and movies with hundreds of thousands of users having taken the five most popular quizzes.
64% of quiz takers for the most popular quiz on ChaCha.com, "How much do you know about Harry Potter?," received a score of 100% on the quiz indicating how passionate and immersed fans of the series are in its content. The second most popular quiz, "Which Hogwarts' House Are You?," related user personalities to the various social groups in the film with 48% of quiz respondents dubbed as members of the Gryffindor house. Other top Harry Potter quizzes on ChaCha include "Name the Harry Potter Character" and "Can You Name the Harry Potter Spell?"
Find more ChaCha quizzes at http://www.chacha.com/quizzes.
ChaCha (http://www.chacha.com) is the leading free real-time answers service. Through its unique "ask-a-smart-friend" platform, ChaCha has answered more than one billion questions since launch from more than 25 million unique users per month via ChaCha.com, mobile text (242-242), iPhone app, Android app, and voice (1-800-2-ChaCha™). Working with major brands such as Paramount, AT&T, Palm, Johnson & Johnson, P&G, Coca-Cola, McDonald's, and hundreds of others, ChaCha is one of the fastest growing mobile and online publishers according to Nielsen, comScore, and Quantcast.
Add to Digg Bookmark with del.icio.us Add to Newsvine
ChaCha PR Contact:
Lisa Schwartz
Bender/Helper Impact
310-473-4147
Email Contact


Copyright @ Marketwire
Page: 1
Related Keywords:
mobile answers, search, questions, answers, SEO, SEM, mobile advertising, web advertising, Marketwire, Apple Computer, Film, Internet Technology, Entertainment, Other,
---