ChaCha Traffic Explodes in 2010
With an Increase of 218 Percent, ChaCha.com Has Biggest Growth in Users Among All of comScore's Top-100 Web Properties
(April 07, 2011)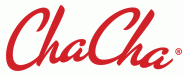 INDIANAPOLIS, IN -- (Marketwire) -- 04/07/11 -- Reflecting the staggering popularity of ChaCha, the #1 free, real-time Q&A service, recent data revealed that traffic to ChaCha.com increased 218 percent from February 2010 to February 2011.* These numbers, as determined by comScore, show that ChaCha.com had the most rapid growth of all Top 100 Web properties in the past year.
"Our mission is to be the easiest way for anyone to get a quick answer from anywhere at any time," says ChaCha founder and CEO Scott Jones. "This phenomenal increase in our web traffic proves that we're meeting this need with great success."
Recently, ChaCha.com was also rated as the #1 website by composition index among 18 - 34 year old moviegoers who have attended a film within the past 30 days, trumping even endemic movie sites such as Fandango, TMZ, Hulu, AOL Movies and Rotten Tomatoes, according to comScore Plan Metrix Key Measures Report January 2011.
Providing "Twitter-sized" real-time answers via mobile, voice, Web and social networks, ChaCha is quickly becoming the world's leading multi-platform question and answer service, garnering a record high of more than 3 million questions each day across hundreds of categories. With a fast-growing pool of engaged audiences in categories including movies and entertainment, sports and retail, ChaCha.com is expanding ways for brand advertisers to drive measureable engagement with the audience they aspire to reach.
Question and answer websites are becoming increasingly popular, with two of the leading Q&A companies among the comScore Top 100 properties (ChaCha.com and Answers.com). Quora, with 211,000 unique visitors in February, has less than 2% of the monthly unique visitors that ChaCha has. Among the bigger Q&A sites ChaCha leads the pack, by achieving 190 percent growth in page views and growing the most in unique users.**
Across ChaCha online, mobile and social platforms, the company serves more than 32 million unique visitors per month according to combined reports from Nielsen, Omniture, and Datran Media.
*ChaCha transitioned to comScore's UDM methodology in May 2010. Data trend is based on a comparison of UDM to non-UDM data and may include inorganic growth due to the change in methodology.
**Google, Yahoo!Answers, Ask.com, Answer.com, ChaCha.com, Answerbag.com, Mahalo.com, Stack Overflow.com, and Quora.com.
ChaCha (www.chacha.com) is the leading free, real-time answers service and has emerged as the #1 way for advertisers to engage with the audience of their choice. Through its unique "ask-a-smart-friend" platform, ChaCha has answered more than one billion questions since launch from more than 32 million unique users per month via online (www.chacha.com), mobile (text 242-242), Twitter (@chacha), Facebook app, iPhone app, Android app, and voice (1-800-2-ChaCha™). Working with major brands such as Paramount, AT&T, Palm, Johnson & Johnson, P&G, Coca-Cola, McDonald's and hundreds of others, ChaCha is one of the fastest growing mobile publishers according to Nielsen and is ranked in the Top 100 websites according to comScore and Quantcast. ChaCha was co-founded by proven innovator and entrepreneur Scott Jones and is funded by VantagePoint Venture Partners; Rho Ventures; Qualcomm; Bezos Expeditions; Morton Meyerson, former President and Vice Chairman of EDS as well as Chairman and CEO of Perot Systems; Rod Canion, founding CEO of Compaq Computer; the Simon family; and Jack Gill, Silicon Valley venture capitalist.
Add to Digg Bookmark with del.icio.us Add to Newsvine
Contact:
Nicole Yavasile
[email protected]
Lisa Schwartz
[email protected]

Bender/Helper Impact
(310) 473-4147


Copyright @ Marketwire
Page: 1
Related Keywords:
mobile answers, search, questions, answers, SEO, SEM, mobile advertising, web advertising, Marketwire,Apple Computer,Film,Internet Technology,
---