ChaCha Receives Investment From Qualcomm
(January 19, 2011)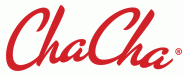 INDIANAPOLIS, IN -- (Marketwire) -- 01/19/11 -- ChaCha, which achieved one of the most significant financing rounds of the fourth quarter of 2010 according to analysts, closed $3 million of additional funding including $900,000 of outstanding warrants from new investor Qualcomm Ventures. This extends the round led by Silicon Valley investors VantagePoint Venture Partners and Rho Ventures in October 2010. ChaCha is the #1 free, real-time answers service and has answered over a billion questions since inception. The company has nearly 32 million unique inquisitive users monthly and answers over 3 million questions daily.
"ChaCha is pleased to welcome Qualcomm to its list of top-tier individual and institutional investors," says Scott Jones, ChaCha's CEO. "As one of the world's leading wireless technology companies, Qualcomm maintains a broad array of partnerships spanning the wireless industry. Their experience and insight into the global wireless ecosystem will help ChaCha continue to expand its service worldwide."
ChaCha is a recognized leader in the answers space and is growing rapidly. In December, ChaCha hit a record of nearly one million unique visitors to ChaCha.com in a single day and hit another record of two million mobile SMS text questions in a single day. ChaCha.com is the fastest-growing website in the Top 100 as measured by comScore; is now ranked as number 56 on Quantcast, vaulting past companies such as MTV, NYTimes, TMZ, and Yelp; and has quadrupled online revenue in 2010. ChaCha.com traffic jumped 116 percent in 2010, according to comScore.
Since its inception five years ago, ChaCha has raised approximately $75 million from prominent tech leaders, venture capitalists, and angels. The most recent round in October 2010 was led by new investors VantagePoint Venture Partners and Rho Ventures, joining previous ChaCha investors Bezos Expeditions, Morton Meyerson (former leader of EDS and Perot Systems), Rod Canion (founding CEO of Compaq and creator of the portable computer industry), and others.
"We have tracked ChaCha closely since the beginning and have been impressed by its recent, accelerated growth," says Nagraj Kashyap, Vice President at Qualcomm Ventures. "ChaCha's service has a natural consumer appeal and we think the company is well positioned to engage audiences worldwide through its innovative answers platform."
Qualcomm Ventures (http://www.qualcomm.com/ventures) Qualcomm Ventures, the venture investment group of Qualcomm Incorporated, was launched in the United States in November 2000 with an initial $500 million allocation. Qualcomm Ventures' aim is to support Qualcomm's mission of enabling and fostering 3G and wireless Internet markets through investments in privately owned startup ventures. These investments include companies focusing on wireless communication technologies and products serving consumer, enterprise and vertical markets worldwide. For more information, please visit www.qualcomm.com/ventures.
ChaCha (www.chacha.com) is the leading free, real-time answers service and has emerged as the #1 way for advertisers to engage with the audience of their choice. Through its unique "ask-a-smart-friend" platform, ChaCha has answered more than one billion questions since launch from more than 32 million unique users per month via online (www.chacha.com), SMS text (242-242), Twitter (@chacha), Facebook app, iPhone app, Android app, and voice (1-800-2-ChaCha™). Working with major brands such as Paramount, AT&T, Palm, Johnson & Johnson, P&G, Coca-Cola, McDonald's, and Sonic, ChaCha.com is one of the fastest growing mobile publishers according to Nielsen and is ranked in the Top 100 websites according to comScore and Quantcast.
ChaCha was co-founded by proven innovator and entrepreneur Scott Jones and is funded by VantagePoint Venture Partners; Rho Ventures; Bezos Expeditions; Morton Meyerson, former President and Vice Chairman of EDS as well as Chairman and CEO of Perot Systems; Rod Canion, founding CEO of Compaq Computer; the Simon family; and Jack Gill, Silicon Valley venture capitalist.
Add to Digg Bookmark with del.icio.us Add to Newsvine
George H. Simpson
203.521.0352
Email Contact


Copyright @ Marketwire
Page: 1
Related Keywords:
mobile answers, search, questions, answers, SEO, SEM, mobile advertising, web advertising, Internet, Communications, WiFi, Digital Audio, Web, iPods, iphone, Search, Social Media, USA, Marketwire, Apple Computer, Communications Technology, Internet Technology, Internet,
---