ChaCha Questions Provide Insights Into Teen and Young Adult Brand Behavior and Preferences
Frost & Sullivan Mines ChaCha Questions & Answers; Nike Tops Questions in Shoe Category; True Religion in Jeans and Hollister in Retail
(March 03, 2010)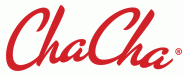 INDIANAPOLIS, IN -- (Marketwire) -- 03/03/10 -- ChaCha, the popular free service that has provided quick, accurate answers to hundreds of millions of questions, today released a study by Frost & Sullivan that analyzed millions of queries from the youth segment during a three month period to provide insights into the popularity, penetration and perception of different brands. ChaCha allows users to text questions to ChaCha (242-242™) on mobile phones, or use ChaCha's iPhone app, to receive answers within minutes. The company also provides answers at ChaCha.com, and via social platforms including Facebook and Twitter.
"ChaCha's vast data base of questions and answers is a powerful research tool that marketers can leverage to get a near real-time pulse on the thoughts and desires of teens and young adults," says Todd Day, Industry Analyst with Frost & Sullivan. "There is no single source that provides a more granular understanding of what's happening during the conversation -- what users care about and what they think, particularly as it relates to specific brands and products. ChaCha is in a unique position to provide that data to the industry and potential advertisers. Capturing the consumer's 'intent' is always a priority for successful marketers, and ChaCha's extensive database of questions and associated information about the subscriber can be mined."
Among the Frost & Sullivan findings of interest to clothing marketers targeting teens and young adults:
Jeans
Unlike many other industries, apparel, specifically, designer jean brands, attract questions from predominantly females (83% female, 17% male). True Religion Jeans are the leading brand among 18-24 year olds (62% True Religion; 20% Lucky Brand; 11% 7 for all mankind; 7% Citizens for Humanity). 7 for all Mankind is gaining traction with 13-17 year olds although True Religion has highest awareness (55%) vs. 22% Lucky Brand; 17% 7 for all mankind; 4% Citizens for Humanity; 2% Chip and Pepper.
Most of the teens and young adults want to buy or own True Religion jeans, but many can't afford them or think they are too expensive. In fact, 62% don't know where to shop for them. It appears that while awareness is high, Brand Affinity may be low because the jeans are priced out of their range and unattainable.
"This is an interesting case where a brand's reputation has extended beyond its distribution and might want to seize the moment to capitalize on teen interest, which we all know can change faster than the weather on Lake Erie," says Steven Goldstein ChaCha's newly appointed Chief Revenue Officer.
Shoes
During the test period, 3,400 total questions were asked regarding the top four brands of shoes, with Nike mentioned most often by 13-17 year olds and young adults 18-24,: Nike: 77%; Adidas: 17%; Reebok: 4% and New Balance: 2%.
Nike, the company, is extremely interesting to this demographic, and ChaCha users want to know as much as possible about its products and the brand. Some of the most popular questions were, "Who invented Nike?" and "What does Nike mean?" From a product perspective, the majority of the questions are about the Nike SB -- or Skateboarding line. They wanted to know, "What is the coolest Nike SB?" and "How much are Raygun Nike SBs?" and "Where can I get a Nike SB Dunk?" Brand awareness is extremely high, and affinity is strong. Price does not appear to be an issue, although the "coolness" factor of a particular type of shoe, even within the Skateboarding line is paramount.
Interestingly, many of the questions regarding shoes came from the lifestyle and fashion categories where questions were asked regarding the shoes and dress of professional athletes, sports teams and celebrities including Lady Gaga, Justin Bieber, and Megan Fox.
RETAIL CLOTHING
Hollister had the highest number of questions (1,336), making up 36% of all questions relating to retail clothing lines. Abercrombie & Fitch had the second highest total with 1,039 or 28.0%, and Urban Outfitters was third with 484 or 13.1%. Unlike shoes, young girls (under 18) asked most of the retail clothing questions. Hollister had the highest number of questions, although the majority of the girls asked questions like, "What is Hollister?"
It appears that many of the young girls have heard of the retailer, but they aren't sure who they are or what they sell. On the other hand, affinity and product awareness is much higher for Abercrombie and Fitch and Urban Outfitters. About 65% of the girls and boys ask where they can find a store and how much specific products cost. About 20% are asking the meaning behind the logo, the company and the founders. About 10% want to know why products cost what they do.
Juicy Couture received fewer questions than the top three retailers, but most were related to specific products. Sample questions include, "How much is Juicy Couture perfume?" "What is the cheapest jewelry at Juicy Couture?" and "Do you wear Juicy Couture?" This young audience appears to be very familiar with the brand and what they offer. Price is a concern, but not as much as other brands on the list.
Billabong, Dickies, and Diesel brands, were primarily dominated by questions from male users ages 14-19.
"Teens rely on their mobile devices as their primary media and they ask ChaCha over a million questions each day providing insights on their brand attitudes and actions," says Scott Jones, CEO of ChaCha. "Along with the search query and answer string, ChaCha also has insights into other metrics related to the end user-including demographics, location, and device type.
"An in-depth analysis of ChaCha's data can provide actionable insights into the consumers 'preferences' on a national or local level. For example, traffic patterns can be analyzed to determine the impact of a particular ad campaign, ascertain the popularity of different TV shows among the youth segment, and even to determine regional interest levels for a particular product," adds Mr. Jones
The complete ChaCha/Frost & Sullivan report can be downloaded here: http://www.frost.com/prod/servlet/market-insight-top.pag?docid=188632147
Frost & Sullivan (http://www.frost.com) the Growth Partnership Company, enables clients to accelerate growth and achieve best-in-class positions in growth, innovation and leadership. The company's Growth Partnership Service provides the CEO and the CEO's Growth Team with disciplined research and best-practice models to drive the generation, evaluation, and implementation of powerful growth strategies. Frost & Sullivan leverages 49 years of experience in partnering with Global 1000 companies, emerging businesses and the investment community from more than 40 offices on six continents.
ChaCha (www.chacha.com) has emerged as the #1 way for advertisers and marketers to engage teens and young adults. Through its unique "smart friend" platform, ChaCha has answered over 400 million questions since launch from over 12 million unique users per month via SMS text (242-242™), online (http://www.chacha.com), Twitter (@chacha), Facebook app, iPhone app, and voice (1-800-2-ChaCha™). Working with major brands such as Paramount, AT&T, Palm, Johnson&Johnson, Coca-Cola, McDonald's, and Presidential political campaigns, ChaCha.com is one of the fastest growing mobile and online publishers according to Nielsen and Quantcast.

ChaCha was founded by proven innovator and entrepreneur, Scott Jones, and is funded by Bezos Expeditions, Morton Meyerson, former President and Vice Chairman of EDS as well as Chairman and CEO of Perot Systems; Rod Canion, founding CEO of Compaq Computer; the Simon family; and Jack Gill, Silicon Valley venture capitalist.
George H. Simpson
203.521.0352
Email Contact


Copyright @ Marketwire
Page: 1
Related Keywords:
marketing, teens, young adults, questions, answers, search, mobile search, cell phone answers, Adults,Teens,Male,Female,Communications,Digital Audio,Cell phone,iPods,iphone,Marketwire,Apple Computer,Television,Lifestyle,Celebrities,Communications Technology,Sports,Adults,Teens,Other,
---