ChaCha Opens Massive Answers Database and Content to Developer Community
New API Enables Unique ChaCha Question and Answer Service on Any Website or App; $10,000 Contest for Best Developer Implementation
(February 17, 2010)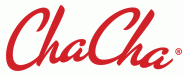 INDIANAPOLIS, IN -- (Marketwire) -- 02/17/10 -- ChaCha, the popular free service that has provided quick, accurate answers to hundreds of millions of questions, today launched three Application Programming Interfaces (APIs) to developers, providing free access to ChaCha's database of questions and answers. The APIs enable every web or app publisher to provide their audience with the opportunity to ask questions and get immediate answers by category, keyword or trends. The ChaCha database is updated in near real-time, providing unique insights into what other people are asking.
"Through our unique SMS- and web-based answer service, we've collected hundreds of millions of answers since early 2008. We are excited to put our API into the hands of the developer community to see all of the interesting things they come up with in leveraging our vast database of content," says Scott Jones, CEO of ChaCha. "It's all about taking our viral, popular service and giving people the ability to use ChaCha from anywhere."
"With traditional search engines, people have to enter keywords and subsequently receive pages of links that force users to further hunt, sort, sift, and digest the various destination web pages, often yielding no relevant results. With ChaCha, which is the fastest growing SMS search service, the unique power lies in the ability to ask a question and get a specific and fast answer. ChaCha's answers have proven to be a great way to reach teens and young adults across a variety of media and this launch enables developers to bring ChaCha's answers to an even larger audience," adds Mr. Jones.
ChaCha currently offers developers three APIs: Quick ChaCha Answer (query the API with a specific question, get an answer instantly); Top ChaCha Answers (query the API with a general topic or keyword(s) and get a list of the most popular answers); and ChaCha Trends (query the API to find out what the world is asking about). ChaCha uses a simple REST query API. The REST query API goes directly into its database for a very fast return. Ask a question and instantly get an answer back, or send a question or keyword(s) and get back an RSS feed of the most recent answers.
The ChaCha APIs enable publishers to quickly customize questions and answers around a particular subject and post it in a simple interface. For example, a publisher can designate an area on a site that displays all questions and answers related to a broad category such as sports, or a single subject such as "Drew Brees." Then, questions and answers via ChaCha about sports or only Drew Brees will begin to display "live" on their screen or app as selected. Developers can also create a "ChaCha Trends" interface where their audiences can see the hot, currently most-asked questions that reflect what's on the minds of the nation's teens and young adults.
To encourage developer interaction, the company is launching a contest with three prize levels to reward the most innovative uses of ChaCha's new APIs. The winner of the six-week contest will get $10,000; second place will earn $5,000 and third, $2,000. Additionally, all will get recognition on Chacha.com. The judges will consider how creative the idea, the quality of the product, the success of its implementation and how many people interact with the program.
Developers can find detailed information about the ChaCha APIs here: http://developer.chacha.com/, and complete contest information here: http://challengepost.com/chacha. The APIs complement other newly launched applications available from ChaCha including FaceBook, iPhone and Twitter, making the company's unique service accessible across multiple platforms for its loyal user base.
ChaCha (http://www.chacha.com), a free mobile answers service, allows users to call 1-800-2-ChaCha™ or text questions to ChaCha (242-242™) on mobile phones and receive answers within minutes. The company also provides online access to questions and answers at ChaCha.com, and via other social platforms including FaceBook and Twitter. Its' unique advertising solutions provide pay-for-engagement opportunities for advertisers like Palm, IKEA, Coca-Cola, McDonald's, Paramount and the Obama Campaign to precisely target and embed their messages within millions of text conversations. Unlike traditional media, ChaCha's advertising platform is simple, results-driven and measurable. ChaCha's mobile service now delivers over 50 million impressions each month to over 2.2 million mobile users. ChaCha.com is one of the fastest growing websites ranked by Quantcast. Across all platforms, ChaCha has answered hundreds of millions of questions, and has over 10 million unique users per month.
Proven innovator and entrepreneur Scott Jones created ChaCha in December 2005 and then launched the mobile service in January 2008. ChaCha is funded by Bezos Expeditions, the personal investment firm of Jeff Bezos; Morton Meyerson, former President and Vice Chairman of EDS as well as Chairman and CEO of Perot Systems; Rod Canion, founding CEO of Compaq Computer; the Simon family; and Jack Gill, Silicon Valley venture capitalist.
George H. Simpson
203.521.0352
Email Contact


Copyright @ Marketwire
Page: 1
Related Keywords:
ChaCha, answers, API, free answers, mobile answers, Displays,Internet,Adults,Teens,Communications,Digital Audio,Web,iPods,iphone,Search,Applications,Sales,Applications,Advertising,Database,Internet,Other,Search,Internet Server Applications,Search Engines,Search Servers,Marketwire,Apple Computer,Internet Technology,Sports,Adults,Teens,Other,
---