ChaCha Launches "Smart Friend" Facebook App
Fastest Growing Answers Service Gives Facebook Users Instant Access to All the Answers From Their Friends, Including Chacha
(February 15, 2010)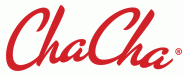 INDIANAPOLIS, IN -- (Marketwire) -- 02/15/10 -- ChaCha, the popular free service that provides quick, accurate answers, today launched a new Facebook Application that gives Facebook users open access to answers from both ChaCha and all of their friends.
As a result, ChaCha is opening up millions of answers and content to the largest social media website in the world. The App complements other recently launched applications available from ChaCha including an iPhone App and Twitter access via @chacha, so people can engage with ChaCha anytime they want, from more places.
With ChaCha's Facebook App, when individuals pose a question to any friends within their social network, the question is also automatically submitted to ChaCha. ChaCha rapidly returns an answer from its huge database of hundreds of millions of answers. ChaCha will show up as another friend with an answer to the Facebook user along with answers from their network of friends. Users can also select "add to profile" to get a permanent "Ask ChaCha" prompt on their profile pages.
Additionally, Facebookers can select "share" when they submit a question, and the question and answers will post to their friends' Facebook walls. Individuals receive points for questions they answer for pure recognition and fun, and based on points attainment, users receive different titles which are displayed on a leader board.
"As the #1 provider of mobile text answers already, we are publishing this initial version of our Facebook application, which gives access to our fun and informative content within the Facebook community, but also encourages Facebook friends to provide answers too," says Scott A. Jones, Chairman and CEO of ChaCha. "This socially-connected version of ChaCha can be particularly helpful for subjective questions, such as, 'Where's the best Thai restaurant, and what should I order on the menu?'"
The ChaCha App can be found under applications on Facebook. Or, users who receive friend's questions will receive a "ChaCha badge" and may opt to download it.
ChaCha (http://www.chacha.com), a free mobile answers service, allows users to call 1-800-2-ChaCha™ or text questions to ChaCha (242-242™) on mobile phones and receive answers within minutes. The company also provides online access to questions and answers at ChaCha.com, and via other social platforms including Facebook and Twitter. Its unique advertising solutions provide pay-for-engagement opportunities for advertisers like Palm, IKEA, Coca-Cola, McDonald's, Paramount and the Obama Campaign to precisely target and embed their messages within millions of text conversations. Unlike traditional media, ChaCha's advertising platform is simple, results-driven and measurable. ChaCha's mobile service now delivers over 50 million impressions each month to over 2.2 million mobile users. ChaCha.com is the fastest growing website in the top 100 websites as ranked by Quantcast. Across all platforms, ChaCha has answered hundreds of thousands of questions, and has nearly 20 million unique users per month.
Proven innovator and entrepreneur Scott A. Jones created ChaCha in December 2005 and then launched the mobile service in January 2008. ChaCha is funded by Bezos Expeditions, the personal investment firm of Jeff Bezos; Morton Meyerson, former President and Vice Chairman of EDS as well as Chairman and CEO of Perot Systems; Rod Canion, founding CEO of Compaq Computer; the Simon family; and Jack Gill, Silicon Valley venture capitalist.
George H. Simpson
203.521.0352
Email Contact


Copyright @ Marketwire
Page: 1
Related Keywords:
answers, mobile answers, mobile search, Communications,Digital Audio,iPods,iphone,Marketwire,Apple Computer,Other,
---