ChaCha Hits Milestone With 2 Billionth Question Answered
Popular Human-Powered Q&A Service Celebrates Its 2 Billion Questions Landmark
(March 14, 2012)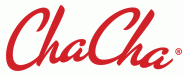 INDIANAPOLIS, IN -- (Marketwire) -- 03/14/12 -- ChaCha, the #1 free, real-time answers service, today announced that it has received the 2 billionth question submitted by its rapidly increasing base of 44 million monthly online and mobile users.
The record-breaking question was "What is the top grossing movie of all time?" ChaCha responded, "Avatar is the top grossing movie of all time. It has grossed $2,638,300,000 worldwide and still counting! ChaCha on!" To celebrate, ChaCha will award a $100 Amazon gift card to both the ChaChee who asked the historic question and to the ChaCha Guide who answered it.
ChaChees ask questions about every topic imaginable. Other questions submitted by users during the final countdown to 2 billion include:
Who is Kamal in The Kite Runner?
What can you do to make scars go away?
How did the Dow Jones do today?
This girl keeps flirting with me, what should I do?
What's in the drink Redbull that makes you feel good?
Can I get info on Hajj?
Where is Main Street Realtors located in Robinson, Illinois?
What is the top ranked college in the country?
Did basketball originate from soccer?
What are all the parts of an orchestra?
"We are thrilled to have achieved the 2 billion questions landmark," said ChaCha founder and CEO Scott A. Jones. "We have a very loyal user base that appreciates the ease of using ChaCha and the human touch we provide that other Q&A services cannot. It's been incredible watching ChaCha's transformation over the years into a successful Q&A service that offers rich, engaging content that users enjoy. We look forward to celebrating the 3 billion questions milestone soon."
This momentous 2 billion questions event coincides with ChaCha's latest update to its iPhone and Android apps. The improved version of the ChaCha apps has a fresh, new interface that includes fun and informative photo galleries from ChaCha.com, improved performance of the real-time map, faster speed for page loads and answers, and better quality answers.
ABOUT CHACHA
ChaCha is the leading source for free real-time information and answers. Through its unique "ask-a-smart-friend" platform, ChaCha has answered over 2 billion questions since launch from more than 40 million unique users per month via online (ChaCha.com), mobile text (242-242), iPhone app, Android app and voice (1-800-2-ChaCha™). ChaCha is one of the fastest growing mobile and online publishers according to Nielsen, comScore, and Quantcast and was recently named by Forbes as one of America's Most Promising Companies. Follow ChaCha on Twitter: @ChaCha and @ChaChaMan.
Add to Digg Bookmark with del.icio.us Add to Newsvine
CONTACT:
Shannon Neumeyer
ChaCha Search, Inc.
Shannon.Neumeyer@chacha.com
(317) 660-6680


Copyright @ Marketwire
Page: 1
Related Keywords:
mobile answers, search, questions, answers, SEO, SEM, mobile advertising, web advertising, app, Marketwire, , Sports, Internet Technology, Soccer, Basketball, Other,
---