ChaCha Hires Greg Siefert as Chief Technology Officer
(November 18, 2010)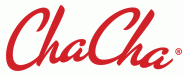 INDIANAPOLIS, IN -- (Marketwire) -- 11/18/10 -- ChaCha, the #1 free real-time answers service, has hired Greg Siefert to be its Chief Technology Officer.
In announcing Mr. Siefert's arrival, Scott Jones, ChaCha's CEO wrote the staff: "As CTO, Greg Siefert is responsible for all Engineering & Technology Operations of the company. He is a seasoned executive who has delivered world-class technology solutions to leading Fortune 500 companies such as Kraft Foods, Pepsi, Eli Lilly, Cummins, and Aon Corp. His experience includes creating and implementing enterprise architectures capable of handling more than 30 million transactions per day."
Mr. Siefert comes to ChaCha from Springhead, LLC (Noblesville, Ind.), where he was founder and President. This consulting firm focused on providing strategic leadership and delivering truly usable technology to customers. Before that, he was with Ambassador Solutions (Carmel, Ind.), as Vice President of Solutions Formation, leading sales, marketing, and consulting.
From 1998 to 2006, Mr. Siefert was with Blackwell Consulting Services (Chicago) as Practice Director of Enterprise Technology Solutions, where he established the strategic direction, assisted with business development, and maintained the technical vitality of the practice's resources through people management and mentoring programs.
Mr. Jones further noted: "Greg gets things done, and we are excited to have him on our team. On the non-profit front, he led warehousing/logistics operations for the Salvation Army's Haiti Relief Response as they built more than 600 shelters in six weeks. Their approach enabled them to employ more than 250 Haitians, teaching them accountability and life skills. One of the primary reasons he is coming to ChaCha is our ability to dramatically impact the world by bringing 'answers' to the billions of people who now carry mobile phones. Not only can ChaCha deliver a fun and valuable service in the United States, but we can help bring power to the people around the globe by putting new knowledge in the palms of their hands."
ChaCha (http://www.chacha.com) answers who, what, when, where and why, and has emerged as the #1 way for advertisers and marketers to engage with their audience of choice. Through its unique "ask-a-smart-friend" platform, ChaCha has answered nearly one billion questions since launch from more than 21 million unique users per month via SMS text (242-242™), online (http://www.chacha.com), Twitter (@chacha), Facebook app, iPhone app, Android app, and voice (1-800-2-ChaCha™). Working with major brands such as Paramount, AT&T, Palm, Johnson & Johnson, P&G, Coca-Cola, McDonald's, Sonic, and presidential political campaigns, ChaCha.com is one of the fastest growing mobile and online publishers according to Nielsen and Quantcast.
ChaCha was co-founded by proven innovator and entrepreneur Scott Jones and is funded by VantagePoint Venture Partners; Rho Ventures; Bezos Expeditions; Morton Meyerson, former President and Vice Chairman of EDS as well as Chairman and CEO of Perot Systems; Rod Canion, founding CEO of Compaq Computer; the Simon family; and Jack Gill, Silicon Valley venture capitalist.
George H. Simpson
203.521.0352
Email Contact


Copyright @ Marketwire
Page: 1
Related Keywords:
ChaCha, Communications,Digital Audio,iPods,iphone,Sales,Marketing,Sales & Marketing,Management,Sales,CTO/CIO,CEO/CFO,Sales,USA,Marketwire,IT (Information Technology),Apple Computer,Business,
---