ChaCha Expands Local Functionality
ChaCha Increases Its Significant Q&A Database With 15 Million Local Business Listings and Maps Available Through Localeze
(February 24, 2010)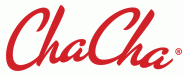 INDIANAPOLIS, IN -- (Marketwire) -- 02/24/10 -- ChaCha, the popular free service that has provided quick, accurate answers to hundreds of millions of questions, today launched new functionality and content on its ChaCha.com homepage that provides in-depth information about more than 15 million businesses across the country. The listings are provided by partner, Localeze, the largest business listings identity manager for local search.
ChaCha.com visitors can access the local business listings in a search bar and through a direct listings page. In both cases, they will be served a full content page that includes Google maps, directions, phone, and other contact information. Additionally, unique to ChaCha, questions and answers related to the business can be found on the content pages. Business listings can also be viewed by category and or state and city on ChaCha.com.
"Our goal at ChaCha has always been to provide the most accurate and comprehensive answers to our audience. This is a natural extension for our answers service, providing a way for users to instantly find and contact the businesses that interest them without additional navigation or having to deduce which search results link will provide relevant information," says Scott Jones, CEO of ChaCha.
"This is an initial launch of our local features, which will be further expanded in coming months to allow local businesses to 'claim' their listing online at ChaCha.com and to upgrade it by editing and enhancing the listing with our features from our chachacoupons.com site, including online and mobile coupons, text-based VIP lists, and our demographic- and behavioral-targeted SMS-text advertising on mobile phones," adds Mr. Jones.
Jeff Beard, President of Localeze, says, "This is a very smart move for ChaCha, as the partnership brings their question and answer service and user engagement together with our local search capabilities to offer visitors the best in search for business listings. Our rich, business-verified listings will give ChaCha's business profiles relevant, accurate information, which consumers expect and need to make local purchasing decisions."
Localeze (www.localeze.com) is the largest business listings identity manager for local search. As a trusted partner, Localeze maintains direct, authorized relationships with local search platforms, national and regional brands, channel partners and local businesses. The company provides businesses essential tools to verify, manage and enhance the identity of their local listings across the Web. Through these relationships and access to authoritative local business information, Localeze is the largest provider of trusted, enhanced online local business listings in the local search industry. Localeze is a privately held company headquartered in Vienna, Virginia.
ChaCha (www.chacha.com) has emerged as the #1 way for advertisers and marketers to engage teens and young adults. Through its unique "smart friend" platform, ChaCha has answered over 400 million questions since launch from over 12 million unique users per month via SMS text (242-242™), online (http://www.chacha.com), twitter (@chacha), facebook app, iPhone app, and voice (1-800-2-ChaCha™). Working with major brands such as Paramount, AT&T, Palm, Johnson&Johnson, Coca-Cola, McDonald's, and Presidential political campaigns, ChaCha.com is one of the fastest growing mobile and online publishers according to Nielsen and Quantcast.
ChaCha was founded by proven innovator and entrepreneur, Scott Jones, and is funded by Bezos Expeditions, Morton Meyerson, former President and Vice Chairman of EDS as well as Chairman and CEO of Perot Systems; Rod Canion, founding CEO of Compaq Computer; the Simon family; and Jack Gill, Silicon Valley venture capitalist.
George H. Simpson
203.521.0352
Email Contact


Copyright @ Marketwire
Page: 1
Related Keywords:
local business; local; business listings, Internet,Adults,Teens,Communications,Digital Audio,Web,iPods,iphone,Search,Google,Marketwire,Apple Computer,Internet Technology,Business,Adults,Teens,Other,
---