ChaCha Emerges as Real-Time Source for Confirming Entertainment Rumors
Users Turn to ChaCha's Online and Mobile Answers Service to Verify Breaking News and Rumors
(July 29, 2011)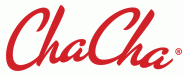 INDIANAPOLIS, IN -- (Marketwire) -- 07/29/11 -- ChaCha, the #1 free real-time question and answer service, has become a go-to source Web and mobile users rely on when hoping to verify breaking news and celebrity rumors as they begin to circulate through social networks. An unfortunate but particularly noticeable instance of this phenomenon is seen when word begins to spread that a celebrity may have passed away.
The summer of 2011 has seen several untimely celebrity passings as well as some high-profile celebrity death rumors. After news of Amy Winehouse's death became public, queries to ChaCha's mobile answers service about the celebrated singer immediately skyrocketed. On July 23, ChaCha answered more than five times as many questions about her than were answered about Justin Bieber, the next most popular celebrity topic. Since her death, ChaCha has answered over 145,000 questions about Winehouse.
News of Winehouse's death sparked intrigue from ChaCha's users about all aspects of the singer's life. Questions asked went beyond just the typical facts about her birthdate, where she lived and whether or not she had indeed passed away. Some of the more interesting queries that saw significant spikes in traffic included:
On ChaCha.com, the Amy Winehouse page is now the third most popular music page for the month of July, beating out Nicki Minaj, Lil Wayne, Eminem, Katy Perry, and Lady Gaga. Only Justin Bieber and Mindless Behavior rank higher than Winehouse.
ChaCha has featured blogs, galleries, and quizzes about the renowned singer, including a gallery showcasing her unique fashion sense, a quiz of Amy Winehouse trivia and video galleries of her top hits and top hits from members of the 27 Club.
In late June, when news of the death of Ryan Dunn began appearing on the social networks, ChaCha queries about the star increased over 1000 percent as users sought to confirm the rumors and details surrounding his death. ChaCha posted blogs confirming Dunn's death, and in the days following, Ryan Dunn was the second most popular topic on ChaCha.com.
In July, when rumors circulated online that Hugh Hefner had died of a heart attack, ChaCha saw a 69 percent increase in the number of questions answered about the octogenarian magazine mogul, as compared to the week before. ChaCha answered the questions and helped dispel the rumors with accurate, up-to-date information.
ChaCha (http://www.chacha.com) is the leading free real-time answers service. Through its unique "ask-a-smart-friend" platform, ChaCha has answered more than one billion questions since launch from more than 25 million unique users per month via online (ChaCha.com), mobile text (242-242), iPhone app, Android app, and voice (1-800-2-ChaCha™). Working with major brands such as Paramount, AT&T, Palm, Johnson & Johnson, P&G, Coca-Cola, McDonald's, and hundreds of others, ChaCha is one of the fastest growing mobile and online publishers according to Nielsen, comScore, and Quantcast.
Add to Digg Bookmark with del.icio.us Add to Newsvine
Sara Camden
317-440-0522
Email Contact


Copyright @ Marketwire
Page: 1
Related Keywords:
Amy Winehouse, 27 Club, Ryan Dunn, Hugh Hefner, ChaCha, ripamywinehouse, celebrity death pool, q&a, Marketwire, Apple Computer, Cigarettes, Music, Lifestyle, Internet Technology, Entertainment, Children,
---