ChaCha Closes $7 Million Funding Round
Becomes #1 Way for Advertisers to Reach Teens and Young Adults on Their Mobile Phones
(January 04, 2010)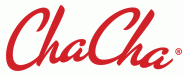 INDIANAPOLIS, IN -- (Marketwire) -- 01/04/10 -- On December 22 ChaCha closed a $7 million E round of funding. ChaCha, the answers service, allows users to go online, call or text questions on mobile phones and receive answers within minutes for free by texting 242-242, visiting m.chacha.com, downloading ChaCha's iPhone app, or calling 1-800-2-ChaCha. Users may also ask questions via @chacha on Twitter.
"We believe this latest round provides ChaCha the cash required to reach profitability," says Scott A. Jones, CEO of ChaCha.
In the past 4 years (since inception), ChaCha has raised approximately $52 million from prominent tech leaders, venture capitalists, and angels, including Jeff Bezos, Morton Meyerson (leader of EDS and Perot Systems), Rod Canion (the creator of the portable computer industry), Jack Gill (co-founder of Vanguard Ventures), Don Aquilano, (MP of Gazelle TechVentures), members of the Simon Mall family, and others.
ChaCha's text service recently passed Google in mobile text traffic in Q3 2009, according to Nielsen Mobile. When ChaCha's mobile service launched in January 2008, Google SMS had nearly 100% of the mobile text search market, but ChaCha now has more text traffic, which is coming from users predominantly under the age of 25.
For advertisers, ChaCha now represents the #1 way to reach teens and young adults on their mobile phones. In Q3, Nielsen reports that, in the under-25 age bracket, ChaCha has more engagement from users (and therefore, reach for advertisers) than all other mobile text services, including Facebook, Twitter, and Google.
"Given that we started our mobile text service less than 2 years ago, that also makes us the fastest-growing mobile text service that provides advertisers with a way to reach elusive teens and young adults," says Mr. Jones. "We have been monetizing from national brands and local businesses who want to be 'in the conversation.' We have provided a successful advertising venue for brands, including The CW Network, IKEA, Paramount Pictures, McDonald's, Palm, Coca Cola, AT&T, J&J, P&G, Wal-Mart, Best Buy, and hundreds of other businesses."
Text traffic, in general, has exploded in the US in these past two years, growing to around 2 trillion text messages in 2009. Teens and young adults are texting nearly 3000 text messages a month, compared to about 200 voice calls per month. Even the 25-45 year-old demo is texting more messages than making voice calls, as of mid-2009.
"ChaCha acts as a 'smart friend' to answer any question via text (or voice, iPhone, or twitter), particularly from college-age and high school-age students," adds Mr. Jones. "While many headlines frequently report 'mobile web' search traffic stats, the reality is that 'smart phones' represent less than 20% of phones that are in users' hands today (iPhones represent about 6%). For the vast majority of mobile phone users, the common denominator of texting, which works on virtually all phones, is the more universal way to get answers. Interestingly, our new iPhone app gets MORE engagement from users than our mobile text service, which leads us to believe that ChaCha will be even more successful as smart phones (iPhone, Blackberry, Droid, etc.) continue to proliferate."
ChaCha.com has already climbed into the Top 100 websites, according to Quantcast, with over 10 million US monthly unique users, making it one of the fastest-growing websites in 2009, recently passing NBC.com, Reuters.com, and Time.com. ChaCha.com was just (re)launched in January 2009 and monetization of the online website provides an annuity for the millions of answers that have already been provided for ChaCha's mobile users.
Between its mobile and online services, ChaCha has answered over 300 million questions in the past two years.
ChaCha (www.chacha.com) a free mobile answers service, allows users to call 1-800-2-ChaCha(TM) or text questions to ChaCha (242242(TM)) on mobile phones and receive answers within minutes. Its unique advertising solutions provide pay-for-engagement opportunities for advertisers like Palm, IKEA, Coca-Cola, McDonald's and the Obama Campaign to precisely target and embed their messages within millions of text conversations. Unlike traditional media, ChaCha's advertising platform is simple, results-driven and measurable. ChaCha's mobile service now delivers over 35 million impressions each month to 2 million mobile users.
Proven innovator and entrepreneur Scott A. Jones created ChaCha in December 2005 and then launched the mobile service in January 2008. ChaCha is funded by Bezos Expeditions, the personal investment firm of Jeff Bezos; Morton Meyerson, former President and Vice Chairman of EDS as well as Chairman and CEO of Perot Systems; Rod Canion, founding CEO of Compaq Computer; the Simon family; and Jack Gill, Silicon Valley venture capitalist.
Contact:
George H. Simpson
203.521.0352
Email Contact


Copyright @ Marketwire
Page: 1
Related Keywords:
ChaCha, Family,Adults,Teens,Family,Communications,Digital Audio,Web,PDA,iPods,iphone,Search,Family,Google,Marketwire,Apple Computer,Communications Technology,Adults,Family,Teens,Other,
---