ChaCha Asks: Who Are the Nearly 23 Percent of Locals Who Say the Steelers Will Lose?
(January 21, 2011)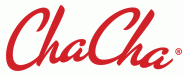 INDIANAPOLIS, IN -- (Marketwire) -- 01/21/11 -- In the past 24 hours, ChaCha, the #1 free, real-time answers service that has answered over a billion questions, asked almost 900 folks in the Pittsburgh area some questions via SMS text about the Big Game on Sunday.
Have fun with the answers. Please credit ChaCha in any reporting.
Who will win the Steelers-Jets game on Sunday?
Steelers -- 76.90%
Jets -- 23.10%
Who's your favorite player for the Steelers?
Polamalu -- 35.38%
Ward -- 15.88%
Roethlisberger -- 15.16%
Someone Else -- 33.57%
Who's the potential opposition player you hate the most?
Cutler -- 19.74%
Rodgers -- 18.83%
Sanchez -- 10.00%
Other -- 39.09%
Who will end up winning Super Bowl XLV?
Steelers -- 61.46% -- http://www.chacha.com/topic/steelers
Packers -- 18.75% -- http://www.chacha.com/topic/green-bay-packers
Jets -- 16.67% -- http://www.chacha.com/topic/jets
Bears -- 3.13% -- http://www.chacha.com/topic/bears
In 2010, ChaCha had a record question day, at that time, on Super Bowl Sunday answering 1.3 million questions from about 400,000 unique users on mobile alone. Today, ChaCha gets over 2 million questions every day from mobile users. ChaCha is in progress of building out an entire Super Bowl section at this link: http://www.chacha.com/topic/superbowl.
ChaCha is a recognized leader in the answers space and is growing rapidly. In December, ChaCha hit a record of nearly one million unique visitors to ChaCha.com in a single day and hit another record of two million mobile SMS text questions in a single day. ChaCha.com is the fastest-growing website in the Top 100 as measured by comScore; is now ranked as number 56 on Quantcast, vaulting past companies such as MTV, NYTimes, TMZ, and Yelp; and has quadrupled online revenue in 2010. ChaCha.com traffic jumped 116 percent in 2010, according to comScore.
ChaCha (www.chacha.com) is the leading free, real-time answers service and has emerged as the #1 way for advertisers to engage with the audience of their choice. Through its unique "ask-a-smart-friend" platform, ChaCha has answered more than one billion questions since launch from more than 32 million unique users per month via online (www.chacha.com), SMS text (242-242), Twitter (@chacha), Facebook app, iPhone app, Android app, and voice (1-800-2-ChaCha™). Working with major brands such as Paramount, AT&T, Palm, Johnson & Johnson, P&G, Coca-Cola, McDonald's, and Sonic, ChaCha.com is one of the fastest growing mobile publishers according to Nielsen and is ranked in the Top 100 websites according to comScore and Quantcast.
ChaCha was co-founded by proven innovator and entrepreneur Scott Jones and is funded by VantagePoint Venture Partners; Rho Ventures; Bezos Expeditions; Morton Meyerson, former President and Vice Chairman of EDS as well as Chairman and CEO of Perot Systems; Rod Canion, founding CEO of Compaq Computer; the Simon family; and Jack Gill, Silicon Valley venture capitalist.
Add to Digg Bookmark with del.icio.us Add to Newsvine
George H. Simpson
203.521.0352
Email Contact


Copyright @ Marketwire
Page: 1
Related Keywords:
mobile answers, search, questions, answers, SEO, SEM, mobile advertising, web advertising, Marketwire, Apple Computer, Internet Technology, Other,
---