Celtra Introduces New Ad Products to Make All Mobile Ads Rich
Banners, Simple Rich Media Now Accessible, Affordable for All Advertisers
(October 18, 2011)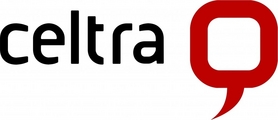 CAMBRIDGE, MA -- (Marketwire) -- 10/18/11 -- Celtra Inc., the provider of the industry's most widely used self-service platform for rich media advertising and analytics across mobile devices, today announced the launch of its new ad products that make rich media advertising experiences accessible and affordable to all advertisers. Available as an animated banner or a single page expandable ad, Celtra's Simple Rich Media Ads engage mobile users with their rich capabilities and drive results for advertisers. Initial campaigns using the new ad formats have generated engagement rates as high as 20 percent.
Celtra's Simple Rich Media Ads are fast and easy to launch on both iOS and Android smartphones and tablets at an affordable price point. Animated banners are available in IAB and custom sizes and are an ideal solution for advertisers who want to recreate the user experience from online flash banners. Animated banners can click to a landing page, Tweet, call, share or app download. Single page expandable ads can feature a video or click to multiple actions. Advertisers can deliver these ads across top mobile ad networks, premium publishers and DSPs and use Celtra's real-time engagement metrics to measure their performance across the entire campaign.
"An August 2011 IAB rich media mobile effectiveness study revealed that those exposed to mobile expandable banners were 25 percent more likely to remember the advertising than static banners. Advertisers that deliver better mobile rich media advertising experiences will generate higher engagement, more customers and, of course, more revenue," said Mihael Mikek, CEO of Celtra. "Celtra is dedicated to helping all advertisers deliver those better advertising encounters, and our AdCreator platform allows advertisers and publishers to create, simple rich media ads in less than an hour."
"Celtra's simple rich media ads create instant engagement with the user, resulting in higher message impact and interaction," said Chia Chen, SVP, North America Mobile Practice Lead for Digitas, a top global integrated brand agency. "As an agency that thinks mobile first, we are thrilled with the brand interaction rates that Celtra's Simple Rich Media Ads deliver to our mobile campaigns."
Celtra's AdCreator provides agencies and publishers with the most flexible and easy to use platform for creating, optimizing and tracking rich media ads on the widest array of HTML 5 enabled mobile devices around the world. It supports in-app and mobile web media and all major mobile OS to maximize user engagement. From simple to advanced rich media ads, Celtra offers a range of ad formats that can mix and match with more than 20 ad features to engage consumers and drive interaction. The company continues to pioneer new ad formats, which include innovative presentation, video, gaming, location, and social media elements.
For more information on Celtra's new Simple Rich Media Ad formats: visit www.celtra.com
About Celtra Inc.
Celtra offers the most flexible and easy-to-use platform that enables scalable, rich media mobile advertising across native apps and the mobile web on the most popular device platforms. The company's AdCreator lets advertisers easily create, distribute and measure rich media mobile display advertising. AdCreator offers unmatched control for creative campaign execution, cutting-edge ad formats and unified metrics to track and optimize campaigns. Celtra's ads maximize reach because they can run across top mobile ad networks, thousands of premium publishers and DSPs. Leading brands like Volvo, Adidas, Sprint, Starwood Hotels and Resorts, Wrigley, Starbucks and Kmart have utilized Celtra's ads. For more information, follow-us at www.celtra.com or @CeltraMobile on Twitter.
Celtra is headquartered in Cambridge (MA), with offices in New York City, Los Angeles, London (UK), and Ljubljana (SI).
Add to Digg Bookmark with del.icio.us Add to Newsvine
Copyright @ Marketwire
Page: 1
Related Keywords:
Simple Ads Format, Simple Rich Media, Celtra, animated banner, single page expandable ad, mobile ad, Displays, Internet, Communications, Web, Smart Phone, Video, Social Media, Marketwire, Inc., , Internet Technology,
---