Cellit: ePrize Mobile Solutions, Releases Benchmark Mobile Marketing Study Analyzing Engagement From National Retailers
Report Examines Engagement From Mobile SMS Campaigns, Highlights How SMS Drives In-Store and Online Traffic
(May 24, 2012)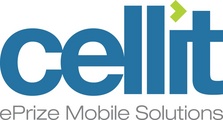 PLEASANT RIDGE, MI -- (Marketwire) -- 05/24/12 -- Cellit, the mobile marketing division of ePrize, today announced the release of a benchmark study that outlines mobile marketing best practices for retailers to grow their SMS databases, retain loyal mobile subscribers, and drive in-store and online sales. The report analyzes 1,180 campaigns sent by national retailers over 450 days throughout 2011 and the first quarter of 2012.
Key findings from the report include:
SMS offers a different type of engagement than other forms of media: Among retailers examined in the study, Cellit found that SMS produced engagement rates 6-8 times higher than the retailer normally achieved across redemption, data collection, and brand awareness by email marketing. Overall, most sales attributed to SMS came from in-store transactions rather than online.
Focus on building long-term CRM programs: The use of SMS "short programs" with fixed timeframes and strong calls to action -- such as promotions -- are a key way to drive overall CRM program adoption, typically leading to a 23.3% conversion rate for ongoing mobile CRM initiatives
Cadence and content are key to mobile CRM programs: By sending up to two messages per week during peak seasons and no more than four messages per month during non-peak seasons, retailers will achieve the lowest unsubscribe rates throughout the year.

ePrize's mobile CRM platform help retailers, restaurants and other companies looking to create a deeper level of customer engagement, including coupons, contests, games, surveys and alerts. Solutions seamlessly integrate with client enterprise and point-of-sale technology and provide an easy to implement and measurable way to maximize the potential of the mobile channel.
"Mobile marketing is still in its infancy," said David Wachs, the SVP of Mobile for ePrize, GM of Cellit. "While retailers engaging in mobile programs are finding tremendous value, only a small number of companies have taken full advantage of this effective marketing mechanism. We released this study to help retailers get a better understanding of what to expect when launching an SMS program, and how to achieve ongoing engagement and success with mobile CRM."
Additional data included in the report is as follows:
Scaling your mobile database: The size of a mobile database is typically between 2-10% of a retailer's email database. The most effective ways for retailers to scale their mobile database is through integration into overall marketing initiatives and promotion through in-store, Web, email, print, and social channels like Facebook.
Holidays lead to growth: Growth of SMS databases is strongest during the Q4 holiday shopping period. Retailers can expect their mobile databases to grow by an average of 41% over the holidays, with most of the growth happening in November and December. The average monthly churn rate during the holiday period is only 1.08%.
Subscriber acquisition: While subscribers joined in larger numbers during the weekend, they also opted out of programs at similarly higher numbers over the weekend. The daily average subscribe rate was 147, which dropped to an average of 139 on weekdays and 167 subscribes on the weekends.
Churn rates: There is strong correlation between unsubscribe activity and outgoing message activity, with an overall unsubscribe rate of just over 37 per every thousand messages sent. This breaks down to an average of 18 unsubscribes per every thousand messages sent during the week, and an average of 85 per thousand messages sent on weekends.
"It is crucial for retailers to understand that SMS works differently than email," Wachs continued. "Although the channels do have some similarities, the differences are substantial and the communication strategies for each should be independent. To gain the most from an SMS program, retailers must integrate SMS into their overall CRM and marketing database instead of treating it as a silo."
To access the full report, please visit http://www.cellit.com/resources/white-papers/
About ePrize
ePrize is the global leader in digital engagement. The company incentivizes consumer behavior across mobile, social and web for the world's largest brands. Last year, more than half of the Fortune 100 and many world-class agencies relied on ePrize's creative, technology and legal services. Since 1999, ePrize has created more than 8,500 promotions and loyalty campaigns in 44 countries for clients like Coca-Cola, Microsoft, The Gap, HSN, MillerCoors, Yahoo!, P&G and AT&T. Headquartered in Detroit, ePrize also has offices in New York, Chicago, Los Angeles and Seattle.
Image Available: http://www2.marketwire.com/mw/frame_mw?attachid=1992888

Media Contact
Matt Calderone
LaunchSquad for ePrize
eprize@launchsquad.com
212-564-3665


Copyright @ Marketwire
Page: 1
Related Keywords:
mobile, mobile marketing, retail, sms, text messaging, loyal, promotions, crm, Sales, Marketing, CRM - Customer Relationship Management, Sales & Marketing, Database, Internet, Other, Sales, Sales, Marketwire, , Restaurants, Internet Technology, Email, Other,
---