Celebrity Animal Advocates Marisol and Rob Thomas Committed to Animal Rescue in Puerto Rico; $350,000 Gift Launches Pets Alive Puerto Rico Animal Sanctuary
(June 19, 2012)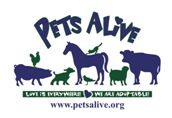 NEW YORK, NY -- (Marketwire) -- 06/19/12 -- Pets Alive, one of the nation's oldest and largest no kill animal rescue and advocacy organizations, has officially launched Pets Alive Puerto Rico a rescue project that is working with residents in moving the local culture towards progressive and lasting permanent change in the humane treatment of animals. The project launch was made possible by dedicated board members Marisol and Rob Thomas who made a personal gift of $125,000 and another of $225,000 through their Sidewalk Angels Foundation.
The Utuado based Pets Alive Puerto Rico Animal Sanctuary and Bed and Breakfast is located on 6 lush acres high upon a mountaintop, and is the first of its kind in Puerto Rico. It is the third rescue location for the internationally recognized New York based no kill organization.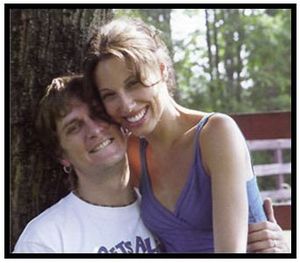 Puerto Rico, although one of the most beautiful vacation spots in the United States, has tens of thousands of abandoned and abused animals wandering the streets and beaches starving and struggling to survive. And while many Puerto Rico residents have a great love for, and are dedicated to provide care for the abandoned animals, there are many who recklessly toss away unwanted pets, leaving them on the street to fend for themselves. The residents of Puerto Rico want change, but are overwhelmed by the sheer numbers of animals in need, and they lack the resources to solve the problem.
Pets Alive is committed to meeting that need and to permanently changing the culture in Puerto Rico, ending the abandonment and abuse of animals. They are working to provide affordable spay and neuter, implement a workable island-wide TNR program (trap, neuter, release), provide Humane Education and responsible pet ownership, and promote local adoptions through community outreach.
"As board members of Pets Alive, we are sure that Pets Alive Puerto Rico (PAPR) will be an extension of the same sensibilities that Pets Alive Middletown and Pets Alive Westchester (PAWS) have shown since the very beginning. Focusing on care, rehabilitation, education and, above all, the commitment to the "no kill" agenda. It's an organization that we are proud to be a part of and to support," commented Marisol and Rob Thomas.
Pets Alive has already saved more than 100 animals at the Puerto Rico sanctuary. To keep this project running strong, Pets Alive needs additional funding and support from animal lovers across the United States.
The sanctuary in Utuado also serves as a bed & breakfast for volunteers and animal lovers who come from all over the world to work alongside the rescue team in Puerto Rico. At the end of their stay, volunteers have the opportunity to escort animals back to the mainland for adoption at one of the New York Pets Alive facilities.
This isn't the first venture into Puerto Rico for Pets Alive. For two years they have been working remotely in Puerto Rico to rescue and provide medical care for the animals along the beaches and transporting them to their 80 acre sanctuary in the Hudson Valley region of New York for adoption. Now the abandoned and abused animals of Puerto Rico have some new friends in town committed to their rescue, and they are in it for the long haul. Stay tuned for drastic change, permanently.
To make a secure donation online, please visit www.petsalivepr.org. Please donate medical supplies, Kuranda beds, Igloos.
Follow Pets Alive Puerto Rico on Facebook: www.facebook.com/petsalivepuertorico or Twitter: www.twitter.com/petsalivepr.
About Pets Alive:
Pets Alive is one of the oldest and largest no kill organizations in the United States saving more than 2,000 animals each year.Pets Alive is internationally recognized as a leader in developing alliances to end the killing of and promote the humane treatment of companion animals. The mission of Pets Alive is to improve the lives of companion animals everywhere by any means possible, including rescue, adoption, advocacy, collaboration, intervention and education. Pets Alive operates three locations: Pets Alive Animal Sanctuary in Middletown, New York; Pets Alive Westchester in Elmsford, New York; and Pets Alive Puerto Rico. Pets Alive is a 501(c)(3) non-profit charity operating solely on individual donations, receiving no funding from city or state. For more information, please visit www.petsalive.org. To become a fan of Pets Alive on Facebook, go to www.facebook.com/petsalive. To follow Pets Alive on Twitter, go to www.twitter.com/petsalive.
Image Available: http://www2.marketwire.com/mw/frame_mw?attachid=2017714

CONTACT:
Kerry Clair
Pets Alive
[email protected]
845-386-9738


Copyright @ Marketwire
Page: 1
Related Keywords:
Pets Alive, USA,Marketwire,Pets,
---